Sixth grader allegedly ends life by jumping off school building.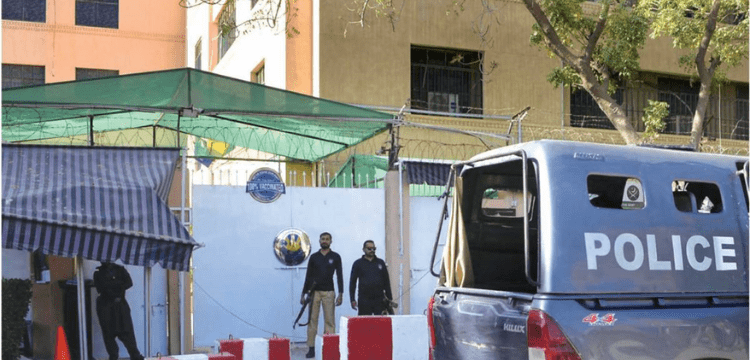 HYDERABAD: A sixth-grade pupil at a renowned chain of schools in Hyderabad's Qasimabad neighbourhood allegedly took her own life by falling off the third level of the school's structure.
For the sake of the judicial process, the deceased girl's body was sent to Liaquat University Hospital.
According to the police, the CCTV footage that the investigative team has obtained shows the 12-year-old girl climbing up the wall of the fence before jumping off the building.
A crowd of students and school staff gathered around the body when she fell to the ground.
A parent told that when she reached the school to pick up her son, she saw the panicked environment at the school. "I grabbed my son and left the school in hurry," she added.
In this context, SSP Amjad Ahmed Shaikh of Hyderabad announced the formation of a four-person commission to look into the purported suicide occurrence. He stated that ASP Alina Rajpar will serve as the committee's chair.
According to the authorities, an investigation into the occurrence has begun, and as a result, school personnel and pupils will be questioned to determine the circumstances behind the incident.
The school administration has ordered a three-day closure from February 14 to February 16 due to the event.