Section 144 imposed in Gwadar for one month by Government.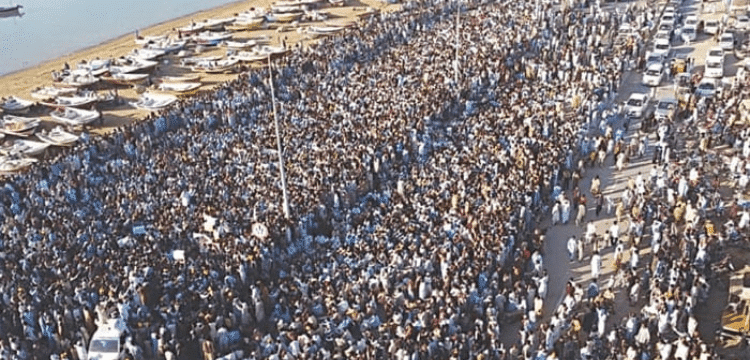 Following the killing of a police officer amid Haq Do Tehreek protests, the provincial government on Wednesday announced the implementation of section 144 in the port city, according to the home ministry.
In response to the death of the policeman, Balochistan Home Minister Ziaullah Langove ordered the filing of a first information report (FIR) against Chairman of the Haq do Tehreek Maulana Hidayat-ur-Rehman.
Constable Yasir Saeed, who was on duty to guard the Haq do Tehreek sit-in protesters, was killed as a result of gunfire, according to the Balochistan Police. Rallies, sit-ins, and any other kind of public assembly involving more than five persons are all forbidden by section 144. Additionally, the government has made it illegal to exhibit weapons.
The Chief Minister of Balochistan ordered the law enforcement authorities to detain the suspects in the event after the constable was killed. In addition to requesting a report on the occurrence, a special team has been constituted with the goal of apprehending the suspects. Such occurrences are unacceptable. The chairman of Haq do Tehreek should be the subject of a FIR, the home minister advised.
Seven Haq do Tehreek followers, including its leader Hussain Wadala, were detained by the police on Monday, prompting a protest near Gwadar's Sarbandan neighbourhood. Reduced border checkpoints, smoother border trade, and a complete ban on deep-sea fish trawling were among the demands made by the demonstrators.
Maulana Hidayat-ur-Rehman served as the HDT's leader throughout the approximately eight weeks that the group protested in Gwadar.
Farah Azeem, a spokeswoman for the Balochistan administration, claimed that after the protesters attempted to close the Gwadar port, the police intervened and detained a number of them.
She continued by saying that the movement's outlook is controversial.