Sec 144 imposed in Islamabad due to Law and order situation on Imran's arrival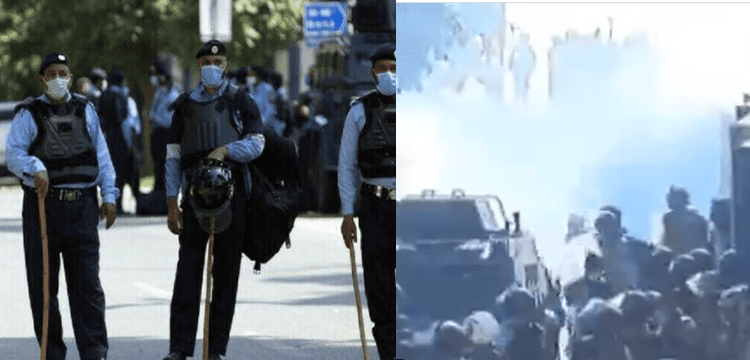 ISLAMABAD, Pakistan – The authorities in the country's federal capital has imposed Section 144 on the city as former Prime Minister Imran Khan prepares to appear in court in the Toshakhana case.
According to local media reports, the security of the Judiciary Complex has been tightened up to avoid any unpleasant incidents as the PTI head left for Islamabad in a large convoy.
On Imran Khan's request, the hearing in the Toshakhana case has also been shifted to the Judiciary Complex, and he will appear in Court No. 1 in G-11/4. In the meanwhile, no one will be permitted to enter the courthouse save the PTI head and his lawyers.
Also Read: PEMRA bans live coverage of Judicial Complex events.
Islamabad Police has provided citizens with updated traffic plans, instructing them to prevent needless movement approaching court premises. People have also been advised to carry their identification cards and cooperate with law enforcement.
Police in the country's federal capital had previously filed a lawsuit against Imran Khan and officials and supporters of the erstwhile ruling PTI for attacking, vandalising, and damaging the judicial complex.
The Judicial Complex in Islamabad witnessed a large number of PTI politicians and activists who caused mayhem.