School girls torturing classmate in Lahore gets pre arrest bail.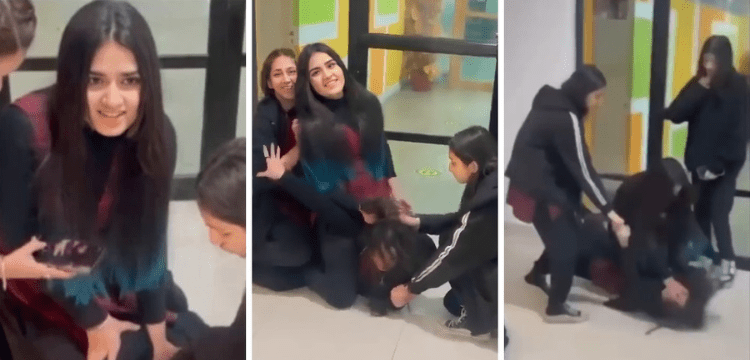 Additional Sessions Judge Chaudhry Zafar Iqbal heard the three accused' bail request. As the court got started, the three girls' attorney, Mian Rab Nawaz, asserted that the victim was a drug addict herself and tried to include his clients in the unlawful behaviour.
The Lahore judge granted three girls pre-arrest bail in exchange for surety bonds of Rs50,000 apiece after hearing the arguments. The Lahore court further prohibited the authorities from detaining the petitioners prior to January 30. The torture of a girl by her classmates at a prestigious school in Punjab has been the subject of an investigation by Lahore Police since yesterday.
In a widely circulated video, three schoolgirls are shown shoving their classmate to the ground and sitting on her. One of the girls is seen holding the victim's hair and verbally assaulting her while making her apologise. The incident's First Information Report (FIR) was filed on the complaint made by Imran, the victim's father. According to the FIR, the alleged drug user Jannat tormented the victim alongside her sister Kainat, Umaima, and Noor Rehman before robbing the daughter of her gold chain.