Saudi Crown Prince and COAS Asim Munir discuss bilateral ties.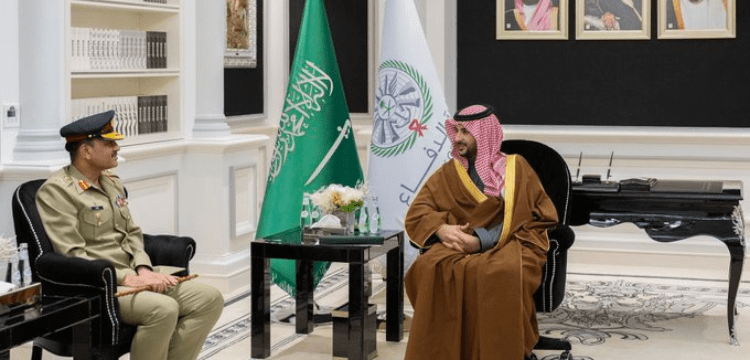 General Asim Munir, The Chief of Army Staff (COAS), met with Crown Prince Mohammed bin Salman bin Abdulaziz Al-Saud on Monday in Al-Ula, Madinah, to discuss bilateral ties between the two nations.
The first since his appointment, COAS Munir is in Saudi Arabia and the United Arab Emirates for a weeklong official tour that will end on January 10. The SPA report stated that "during the reception, they examined bilateral relations and the ways of developing them, as well as a number of subjects of common concern."
In addition, National Security Advisor Dr. Musaed bin Mohammed Al-Aiban and Saudi Defence Minister Prince Khalid bin Salman bin Abdulaziz were present at the reception. Ameer Khurram, Pakistan's ambassador to Saudi Arabia, as well as other representatives were present. The leaders had discussed significant regional and global issues of shared concern, as well as ways to support and improve military and defence cooperation.
The COAS will meet with senior leaders from Saudi Arabia and the United Arab Emirates to "address items of mutual interest, military-to-military cooperation, and bilateral relations focused on security-related subjects," the Inter-Services Public Relations said in a statement earlier.