Resolution submitted by PML-N demanding CM Punjabs' vote of no confidence.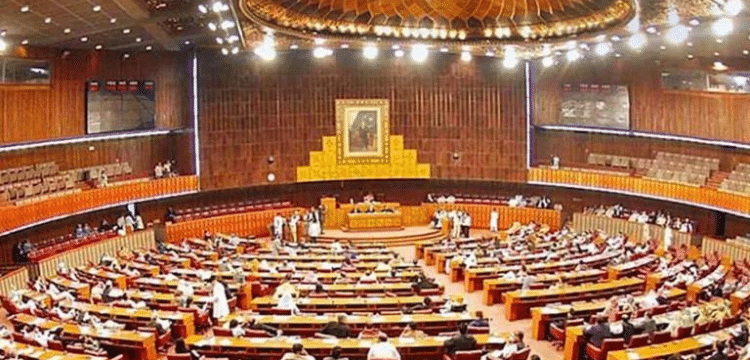 The Punjab Assembly received a resolution from the Pakistan Muslim League-Nawaz (PML-N) on Tuesday demanding that Parvez Elahi, the chief minister, get a vote of confidence.
The Punjab Governor's instructions should be carried out in accordance with the constitution, according to a resolution signed by four PML-N members. In addition, it was stipulated that a neutral member should preside over the vote of confidence procedure rather than the Speaker or Deputy Speaker of the provincial legislature.
The opposition also expressed mistrust for the Chief Minister's vote of confidence in the Speaker, Deputy Speaker, and Panel of Chairman. The resolution's wording states that the vote of confidence should be handled by a neutral party, and it also recommends appointing an observer to both the vote of confidence and the choice of the next chief minister.
Meanwhile, the top brass of the Pakistan Muslim League-Nawaz (PML-N), including Interior Minister Rana Sanaullah and Special Assistant Ata Tarar, accused the Punjab government led by the Pakistan Tehreek-e-Insaf (PTI) of preventing opposition lawmakers from entering the Punjab Assembly grounds amid high political tension in the nation's largest province.
At a press conference outside the Lower House, Rana Sanaullah and other party officials said that the security services had also been instructed to prevent the PML-N leaders from entering the chamber, but that they had refused to abide by the "illegal" directives.
He continued by saying that the Punjab CM had also given the IG Punjab instructions to prevent us from entering the building, but he refused to carry out the directives. He added that they were employing these strategies because they were aware they lacked the necessary support for the vote of confidence.
The interior ministry referred to this action as "illegal and unconstitutional." The Punjab Chief Minister will need to receive a vote of confidence, he continued. The PML-N leader warned that if the Punjab administration did not change its ways, governor rule might also be imposed on the province.
Atta Tarar stated that their 177 members were present in the assembly on Monday, compared to the 140 members of the Punjab administration. After finishing his task, he declared, "I am telling the numbers and I am confident that our numbers will be complete while Parvez Elahi's numbers will not be complete since women candidates have also been expressing they do not want to vote for Parvez Elahi."
Mr. Tarar added that Moonis Elahi and the cabinet had fled, and Parvez Elahi was hesitant to accept the vote of confidence. A vote of confidence would eventually be required since a hollow person was occupying the position of chief minister.
He added that federal ministers were prohibited from entering the Punjab Assembly. "The Punjab Assembly would not be permitted to act as the Gujrat district council. Who committed more corruption, according to the PTI and its friends, he continued.