Regarding combating terrorism, Pakistan anticipates "sincere cooperation" from Afghanistan: FO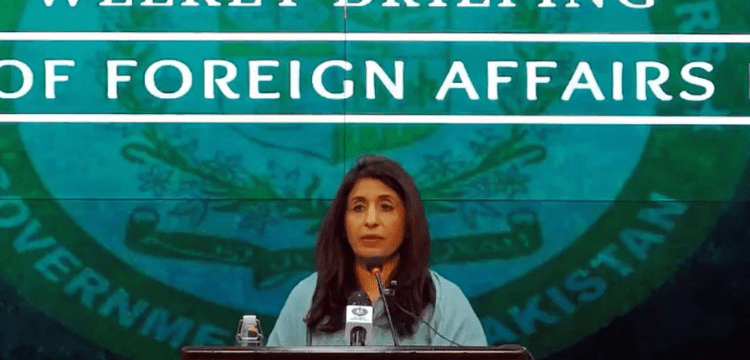 The Foreign Office (FO) stated on Thursday that Pakistan anticipated "sincere collaboration" to combat the "challenge of terrorism" from the interim Afghan government. The comments come a day after Amir Khan Muttaqi, the acting foreign minister of Afghanistan, declared that Pakistan shouldn't hold Kabul responsible for the suicide blast in Peshawar.
Between 300 and 400 people, predominantly police officers, had gathered for prayers in a mosque in Peshawar's Red Zone on Jan. 30 when a huge explosion tore through the building. 101 people were killed in the suicide bombing, which also destroyed part of the inner roof and the prayer hall wall.
The attack was initially blamed on the banned Tehreek-i-Taliban Pakistan (TTP). It eventually distanced itself from it, but previous information suggested that it might have been the work of a local group affiliated with the illegal organisation.
The Afghan FM reportedly stated that "there is no terrorist base in Afghanistan and the country's land would not be utilised against other nations" according to TOLO News. "We request that the ministers of Pakistan refrain from dumping snow from their own roofs on the roofs of others. They ought to think about the issues in their own nation. We advise them to thoroughly investigate the Peshawar blast, Muttaqi continued.
FO spokesman Mumtaz Zahra Baloch addressed the situation during a weekly press conference and stated that Pakistan had seen Muttaqi's statement. "Pakistan believes that Kabul would uphold the commitments made to the international community in this regard and expects serious collaboration from the interim Afghan administration to confront the threat of terrorism," she said.
She stated, "We take the loss of innocent life very seriously and would expect our neighbours to do the same." "Terrorism poses a menace to Afghanistan and Pakistan alike. Entities that utilise violence against innocent people and law enforcement officers must be strongly condemned.
"We are unwavering in our commitment to eliminating the scourge of terrorism and ensuring the safety of every individual. We don't believe in making accusations or pointing fingers, but we would want to repeat that we expect no nation to permit the use of its territory for acts of terrorism against Pakistan.
She declared that it was time for Pakistan and the rest of the globe to see real, sincere action on the promises made to them. Terrorism has returned to the country during the past few months, particularly in KP and Balochistan. The TTP authorities stationed in Afghanistan are thought to have planned and ordered an increase in terrorist assaults across Pakistan.
More than 100 attacks were carried out by the TTP last year, most of which took place after August, when the group's peace negotiations with the Pakistani government started to sputter. The TTP shares ideological ties with the Afghan Taliban. The TTP publicly broke the ceasefire on November 28 of last year.