Punjab caretaker setup appointments are proceeding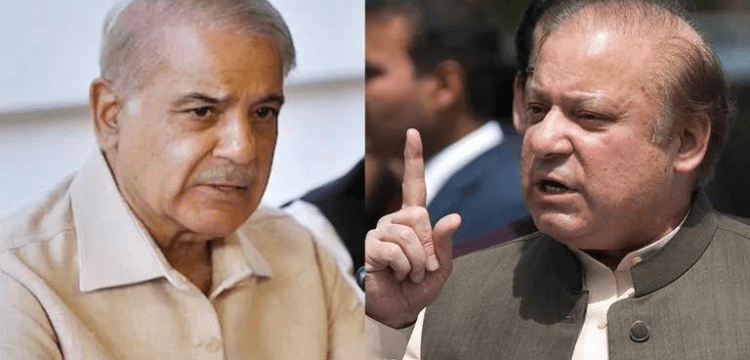 The process to establish a caretaker government in Punjab advanced on Monday as Prime Minister Shehbaz Sharif and top party members got down to business to select people as their nominees to be discussed with the PML-Q and work out the other side's demands.
Top PML-N officials gathered at the prime minister's Model Town mansion in the province capital, where Nawaz Sharif, the party's leader and participant via video link from London, presided. According to reports, the meeting decided to take part in the selection process for the caretaker chief minister and to develop the party's strategy. They also revealed that different names for the position were discussed during the meeting.
However, the party has chosen to keep the names that have been mentioned from the allies until they are contacted. Other PML-N figures present in the huddle included Ishaq Dar, Ahsan Iqbal, Khawaja Saad Rafique, Azam Nazeer Tarar, Malik Ahmed Khan, and Ata Tarar.
The news of the development coincided with rumours that the PML-N preferred to forego participating in the consultation process and would instead let the Election Commission of Pakistan (ECP) choose the caretaker CM. In order to nominate a candidate for nomination as the caretaker CM within three days, Punjab Governor Balighur Rehman has already sent separate letters to Chief Minister Pervaiz Elahi and departing opposition leader in the Punjab Assembly Hamza Shehbaz.
Both parties have until Tuesday night (tonight) to deliberate and choose a name. On Monday, Elahi presented the governor of Punjab, Balighur Rehman, with three names he considered for the position of temporary chief minister. Moonis Elahi, the son of the chief minister, posted the letter on his official Twitter account.
The names of Sardar Ahmad Nawaz Sukhera, Nasir Mahmood Khosa, and Muhammad Naseer Khan were suggested for appointment as caretaker chief minister of Punjab in accordance with Article 224(1A) of the Constitution.