PTM leader Ali Wazir released from jail after two years.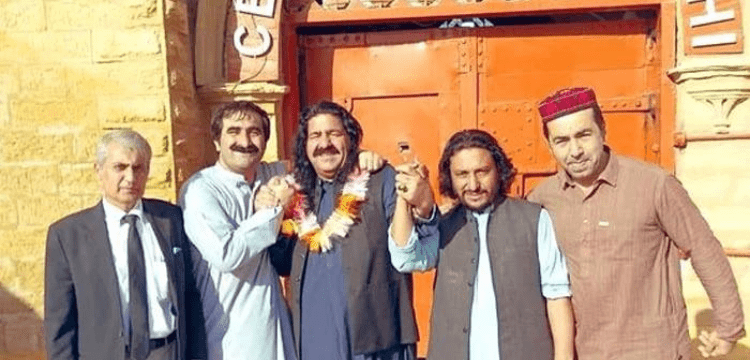 Ali Wazir, a member of the National Assembly (MNA) and the PTM's leader, was eventually freed from Central Jail in Karachi on Tuesday after more than two years in custody.
The PTM leader has been detained since December 2020 on suspicion of making incendiary comments about state institutions. He was taken into custody in Peshawar and transferred to Karachi.
He and a few other party leaders were charged with the same offences in four cases that were filed under the same provisions of the Anti-Terrorism Act (ATA) at the police stations in Sohrab Goth, Shah Latif Town, and Boat Basin.
Wazir's attorney, Qadir Khan, revealed to Geo News earlier today that his client would be released from custody this evening.
According to the police, four cases against Wazir have been filed in various Karachi police stations. Sedition and rioting were two of the many accusations against him.
According to his attorney, Wazir has received an acquittal in one of the four instances and has been granted bail in the other three.
A total of 14 cases were filed in Khyber Pakhtunkhwa against the PTM leader. According to his attorney, the Peshawar High Court granted bail in three cases while prohibiting the police from detaining the MNA in 11 cases.