PTI officials criticise the arrest orders issued by ECP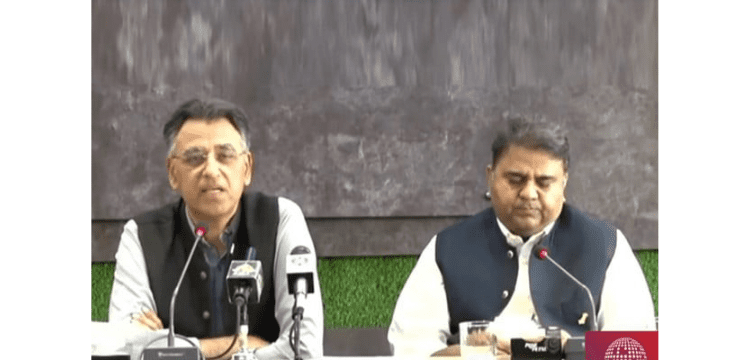 Senior leaders of Pakistan Tehreek-e-Insaaf (PTI), Fawad Chaudhry and Asad Umar on Tuesday expressed their dismay with the Election Commission of Pakistan (ECP) as they called it out for its "bias".
The condemnation by both leaders came hours after the ECP's decision to issue bailable arrest warrants for PTI chief Imran Khan and other senior party leaders, Asad Umar and Fawad Chaudhry, for failing to appear before the commission in contempt proceedings.
Imran, Umar, and Fawad were the targets of the ECP's contempt proceedings because they frequently made statements critical of the electoral organization and its top election commissioner. The ECP's decision to issue a bailable warrant, according to Fawad, "is an insult to the high court's ruling," he wrote in a tweet.
"The case had been fixed for January 17, which was moved up to today against the rules and the case was decided," he claimed. Fawad went on to say that it was "yet another biased decision" by the ECP members and asserted that the PTI leaders would "pursue a contempt of court case against this decision in the high court".
Asad Umar used the occasion to urge the electoral watchdog to pay attention to its main duties instead. "They are engaged in these tasks instead of conducting elections," he said, adding that "they are themselves in contempt of court for not having conducted Islamabad [local body] elections."