PTI Leader Fawad Chaudhry accused National Assembly speaker for not accepting resignations of PTI.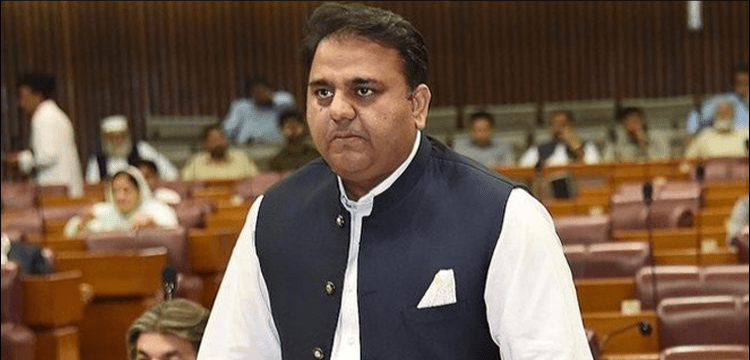 PTI leader Fawad Chaudhry charged Raja Pervaiz Ashraf, speaker of the National Assembly (NA), with "running away" from accepting the remaining resignations of his party's legislators.
A day after Imran Khan, the leader of the PTI, was dismissed as prime minister by a vote of no-confidence and just before Shehbaz Sharif was chosen to succeed him, the PTI announced widespread resignations from the National Assembly.
Only 11 PTI legislators who had resigned following the vote of no confidence against the former PM had their resignations accepted by the National Assembly speaker on July 28.
On August 1, the PTI first contested the action before the Islamabad High Court (IHC), claiming that it was "unsustainable." On September 6, however, the IHC had rejected the plea.
The party subsequently went to the Supreme Court and requested that it overturn the IHC judgement because it was "vague, superficial, and against the law." The Supreme Court's ruling on the PTI's appeal is still waiting.
In the meantime, the National Assembly Secretariat stated in a letter sent to PTI Vice-Chairman Shah Mahmood Qureshi last week that Ashraf will once more invite PTI MNAs for the verification of their resignations.
In accordance with sub-rule 2(b) of the aforementioned Rule 43, it specified that the speaker shall once more invite the concerned MNAs to appear "one by one for verification of their resignations." When they will be contacted for verification is not specified.
Speaking to reporters about the situation in Lahore today, Fawad claimed that Malik Aamir Dogar, the former top whip of the PTI, called Ashraf today but that he was "nowhere to be seen."
He was informed that the speaker had left for Larkana, according to Fawad. According to the information we have, he will travel to Australia following that. He added that if the resignations were rejected, the PTI would have to file a case with the Supreme Court.
The PTI leader stated, "I want to inform the speaker that offering resignations is our constitutional prerogative, and Ashraf should accept the resignations and hold national elections."