PTI lawmakers are getting "threat calls," according to Fawad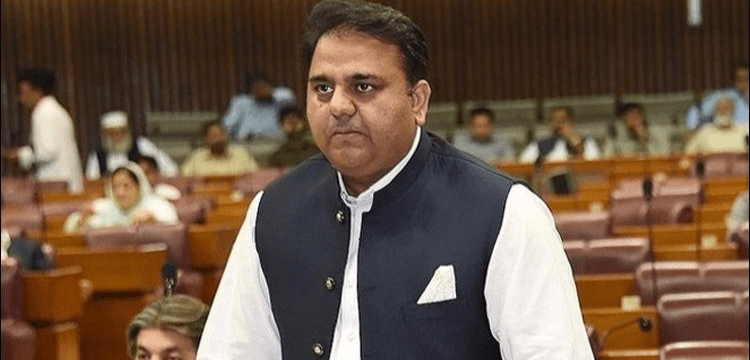 Fawad Chaudhry, senior vice president of the PTI, claimed on Tuesday that the party's lawmakers in Punjab had been receiving threatening calls from unidentified callers asking them to change sides. He urged Chief of Army Staff (COAS) General Asim Munir to launch an investigation into the allegations.
The PTI representative claimed during a news conference in Lahore that the new army chief was apolitical and that the institutions did not favour any specific political party in the nation.
The speaker said that PTI "does not believe in conflict with the institutions and wishes to have cordial working relations with the establishment."
Fawad claimed that five PTI MPAs from Muzaffargarh were called by unidentified numbers and offered a bribe of Rs. 1.2 billion to switch parties. "But despite threats and offers of enormous money, they (PTI MPAs) are holding firm with the party."
He requested that the COAS launch an impartial investigation into the situation. He also discussed how crucial it was for the army commander to be impartial in regards to the vote of confidence for Chaudhry Pervaiz Elahi, the chief minister of Punjab.
Imran Khan, the chairman of the PTI, had earlier claimed that the military institution had not acted impartially in the situation. The PTI chief had claimed that certain individuals were being coerced to vote against Elahi, with some MPAs allegedly being approached by representatives from the establishment.
Terming Imran as an asset for Pakistan, Fawad rejected suggestions that the "minus Imran" formula would be beneficial for the country's politics.
He warned that ending Imran's role in politics would be tantamount to imposing martial law. Criticising the ECP, he said the polls supervisory body was "ready for everything except holding elections".
The PTI leader reaffirmed that his party had enough representatives in the Punjab Assembly to ensure the victory of CM Elahi's vote of confidence. As long as we have the support of 188 lawmakers, the procedure will be finished shortly, he assured.