PTI condemns the "theft" of the people's mandate and the arrests of party members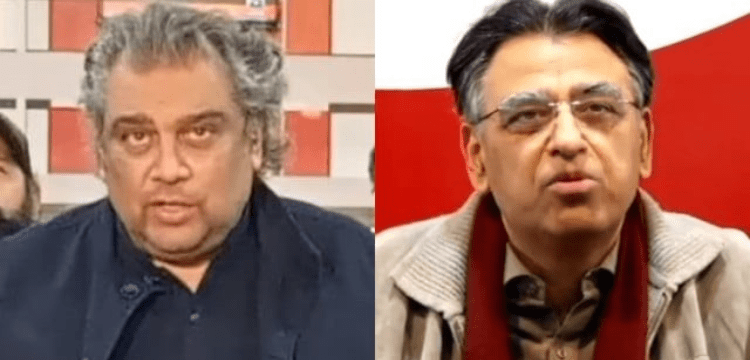 On Thursday, the Pakistan Tehreek-e-Insaf (PTI) maintained its criticism of the Sindh provincial administration led by the Pakistan Peoples Party (PPP) and the second round of local body elections, calling for their annulment.
PTI Syed Ali Haider Zaidi, the president of Sindh and a former federal minister, expressed his shock at the first information report (FIR) filed in Karachi against members of his party on Twitter. He pointed out the apparent irony in the situation, stating they were the victims, and called the reports filed with the police against the PTI a "attack" on the party.
Yesterday, PTI and PPP employees fought and threw stones at one another in front of the deputy commissioner's office in Keamari. According to reports, the altercation injured at least three people, including two members of the media.
At first, the PTI leadership claimed that the PPP leaders had attacked its nonviolent workers. They posted a video of the altercation and said that Ali Zaidi, a former federal minister for the PTI, was also harmed. Asad Umar, the general secretary of the PTI, claimed that the incumbent PPP, which won the majority of votes in the elections, "forcefully stole the people's mandate by rigging" in a press conference with media.
He also defended PTI leader Amjad Afridi, who was detained along with other party members after the police claimed to have found firearms, ammunition, and ballots in their possession. Amjad Afridi is charged by the police of torturing Dr. Sami, the presiding officer of UC-13 Naval Colony Ward No. 1 Allied School.
However, Umar dejected the allegations claiming that Afridi had attempted to "reveal how a thousand votes had been brought to the polling station in a video". "Amjad Afridi was tortured and his brother has lost an eye," the PTI leader further claimed.
Asad Umar held that the polling staff was "pressurised" and the Election Commission of Pakistan (ECP) "appeared powerless" in the matter. "When the people protested the usurpation of their mandate, the police arrested PTI workers," he added.
"We reject this election in Karachi and demand that it be declared null and void," said the PTI leader. It should be mentioned that Imran Khan's claims that PTI candidates were harassed during the local body elections were denied by the Sindh Government.
The local government elections, according to Sindh Labour and Human Resources Minister Saeed Ghani, sucked the air out of PTI's balloon. He had stated that "Karachi's residents have completely disproved the notion that the PTI was a well-liked political party in the provincial capital."