PTI challenges Mohsin Naqvi's appointment as interim CM Punjab.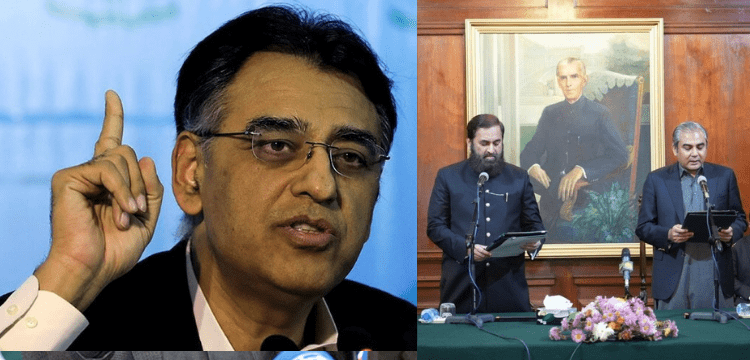 ISLAMABAD: On Friday, the Pakistan Tehreek-e-Insaf (PTI) petitioned the Supreme Court to overturn the election commission's (ECP's) choice of media magnate Mohsin Naqvi to serve as interim chief minister of Punjab.
Asad Umar filed a petition on behalf of the PTI as secretary general, and the PTI submitted the plea on their behalf as a political organisation. The party led by Imran Khan argued with the supreme court to rule that Mr. Naqvi's appointment notification was unlawful.
The PTI also contested a notification designating Raja Riaz as the opposition leader in the National Assembly. Additionally, it requested that the appointment of Babar Hassan Bharwana and Akramullah Khan be ruled unlawful by the court.
The Election Commission of Pakistan (ECP) appointed media tycoon Mohsin Naqvi as caretaker Punjab chief minister on Sunday after the PTI-led Punjab government and the opposition failed to put together an interim setup in the nation's largest province.
The choice was made during a meeting that Sikandar Sultan Raja, the chief election commissioner, presided over. The meeting to discuss the four candidates for the position of interim chief minister of Punjab included the secretary of the Election Commission among its attendees.
"Pursuant to the provison of Clause (3) of Article 224A of the Constitution of the Islamic Republic of Pakistan and as a consequence of comprehensive discussions made on January 22, 2023," the electoral watchdog's announcement said. Syed Mohsin Raza Naqvi has been appointed caretaker chief minister of Punjab by the Pakistan Election Commission, effective immediately.