PTI and "Q" transition to an interim setup when PA is disbanded.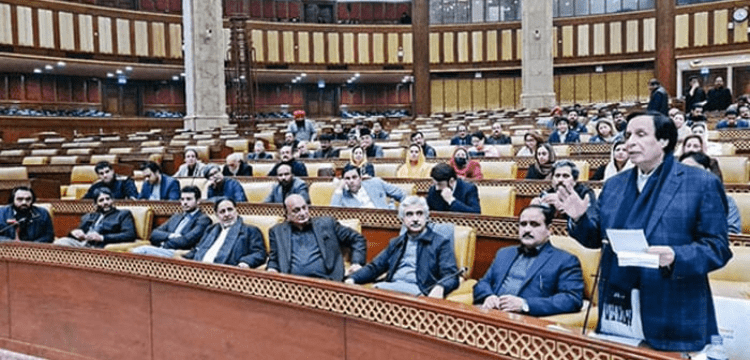 Governor writes to Elahi and Hamza asking them to nominate candidates for interim CM by July 17th. Imran will present prospective names for the caretaker to the departing CM today.
LAHORE: The PTI wrapped up a series of frantic meetings discussing its political strategy and finalising candidates for the position of caretaker chief minister, to be appointed in consultation with the outgoing assembly's opposition leader, as the Punjab Assembly was automatically dissolved late on Saturday night as a result of the governor's refusal to sign the chief minister's advice.
A political plan for the installation of a caretaker setup in Punjab and the forthcoming elections was discussed during separate consultative sessions that Mr. Khan and Mr. Elahi conducted earlier on Saturday with their respective party leaders and cabinet members. PML-Q leader Moonis Elahi tweeted, "Election time!!!" after the governor gave the order to choose a candidate for the caretaker position.
Election time!!! pic.twitter.com/0HEDSSb7EF

— Moonis Elahi (@MoonisElahi6) January 14, 2023