President Dr. Arif Alvi cites Imran and ex-COAS Bajwa's disagreement to social media.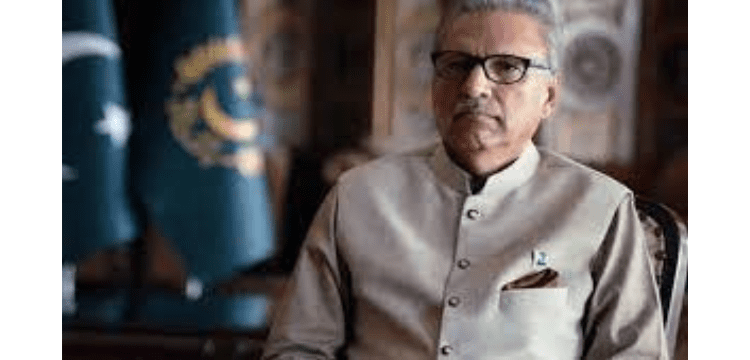 Social media, according to President Dr. Arif Alvi, was a factor in the disagreements between former Prime Minister Imran Khan and former Army Chief General (retired) Qamar Javed Bajwa. The president claimed that assigning "undue significance to social media" led to misconceptions and that the nation's "decision-making capabilities" were unable to "manage" social media.
Alvi stated that issues develop when social media is given "too much weight," and in the interview he also offered to arbitrate between Imran and the present coalition administration. According to him, individuals "making decisions in the country" were not adept at using social media appropriately. They ought to manage it better, in my opinion.
When questioned about Imran's relationships with the former army commander, he responded that "everything was available in the public" and that he lacked any specific information. "I believe there were a few miscommunications, which are now becoming public. I made an effort to clear up the confusion […] It is my constitutional duty to uphold the unity of the federation as president of Pakistan.
"This matters to Pakistan. I always give everyone this advise, both in public and privately". When the interviewer questioned the president about if tensions arose between Imran and the former army chief over the choice of the nation's spymaster, the president replied that he would not discuss a particular person or incident.
However, the president said that "all parties were displaying inflexibility" and that his counsel was not sought, without mentioning any specific parties. He added that it "would have been better" if his advice had been followed. He continued by advising those who were being rigid to let the past go.
"If you look at the polls from that era, the entire nation agreed that negotiations should be held. I'm still perplexed as to who was more hesitant. People find it difficult to follow my advice to "leave the past be the past."
According to the BBC Urdu report, President Alvi claimed that "everyone was taking revenge in the political arena" without specifying whether he was referring to the PTI or the former army chief. The president was also questioned about rumours that the PTI had attempted to persuade Bajwa to extend his term during meetings he sponsored.