Police van nearly misses a blast around badaber station Peshawar.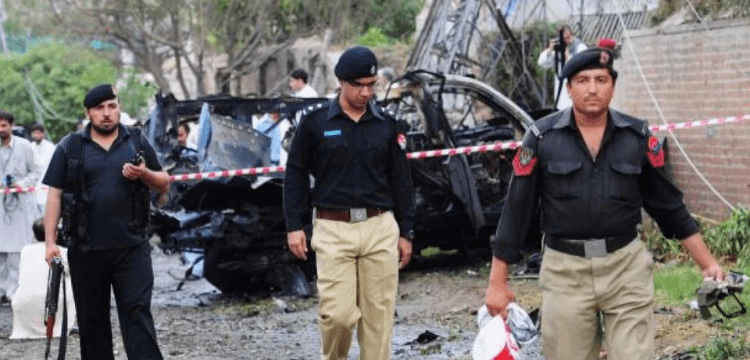 According to the authorities, a bomb blast almost missed a patrol van of the Badaber police station in Peshawar on Sunday. Nasir Khan, the supervisor of the Badaber's Shaikhan checkpoint, was patrolling in Gula Khan Zangal, a region bordering Khyber Agency, when an improvised explosive device (IED) detonated close to his vehicle, according to a statement released by the Peshawar Capital City Police.
"The bomb caused minor damage to Khan's car. Thankfully, there were no injuries or fatalities, it stated. The crime scene has been roped off and police teams have come to gather evdence. The statement said, "The occurrence is the subject of a thorough investigation. Meanwhile, the bomb disposal squad (BDS) reported that the explosion employed about one kilogramme of explosives.
The TTP has escalated its attacks after the discussions with the banned organisation broke down in November, focusing notably on the police in KP and the regions bordering Afghanistan. A police post in the Charsadda neighbourhood of Dheri Zardad was attacked by unidentified gunmen last night, leaving one police officer dead and two others injured.
Last week, militants with automatic assault rifles attacked the Sarband police station outside the province's capital, Peshawar, late at night, killing a deputy superintendent of police and two constables.
According to officials, the militants launched a "coordinated" attack while using cutting-edge weapons, including thermal weapon sights. On January 10, unidentified militants used rifles and rockets to attack the Yarik police station in Dera Ismail Khan. However, there were no reported fatalities.