PMO clarifies, Negotiations are only possible if India reverse the illegal action in occupied Kashmir.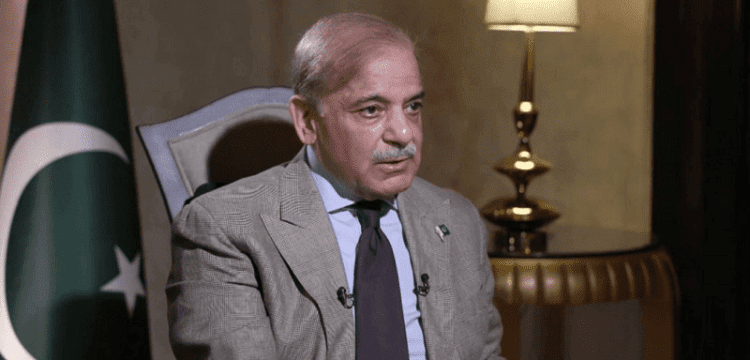 On Tuesday, the Prime Minister's Office (PMO) made it clear that negotiations with India can only begin once that nation retracts its "illegal action of August 5, 2019," which was intended to forcibly change the demographics of the Muslim-majority state of Indian-occupied Kashmir. "Negotiations cannot proceed without India withdrawing this step," it stated.
The announcement follows Prime Minister Shehbaz Sharif's request to Indian Prime Minister Narendra Modi to hold sincere and serious negotiations to settle urgent issues, such as Kashmir, and his assertion that the leadership of the United Arab Emirates could play a significant role in bringing India and Pakistan to the negotiating table.
The prime minister remarked in an interview with UAE's Al Arabiya news channel: "Let us sit down at the table and have genuine and sincere negotiations to tackle our burning concerns, like Kashmir. "In Kashmir, terrible abuses of human rights occur every day."
The autonomy granted to Kashmiris under Article 370 of the Indian Constitution was withdrawn in August 2019, according to the prime minister, who said that India had usurped any semblance of it. He added that India needed to cease persecuting minorities if it wanted to signal to the rest of the world that it was prepared for serious negotiations.
The PMO spokesperson referred to PM Shehbaz's appearance with Al Arabiya from today and said that he had repeatedly argued that Pakistan and India should use negotiation and peaceful measures to settle their bilateral disputes.
But the prime minister has publicly emphasised numerous times that negotiations can only begin if India retracts its illegal move from August 5, 2019. The step cannot be reversed by India; otherwise, negotiations are impossible.
The Kashmir dispute must be resolved "in conformity with the UN resolutions and aspirations of the people of Jammu and Kashmir," the PMO official stated. He said, "During his recent visit to the UAE, the prime minister made this viewpoint quite plain in his interview with Al Arabiya.