PML-N won't oppose dissolution of the assembly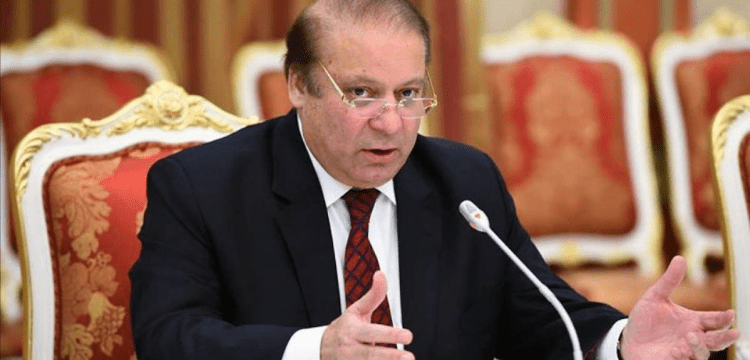 Nawaz Sharif, the head of the PML-N, promised that the federal coalition would not be "blackmailed" by PTI Chairman Imran Khan's demand to hold immediate elections in the nation while participating in a crucial party meeting via video link from London on Saturday. He also instructed leaders and workers to begin organizing for the elections in Punjab.
In addition, Punjab Governor Balighur Rehman declared following a meeting with PM Shehbaz that he had decided not to heed the advice to dissolve the Punjab Assembly given by Chief Minister Chaudhry Parvez Elahi.
"I have made the decision not to participate in the actions that will dissolve the Punjab Assembly. I like to let the Constitution and the law develop naturally. As the Constitution clearly
میں نے فیصلہ کیا ہے کہ میں اسمبلی کی تحلیل کے عمل کا حصہ نہیں بنوں گا۔ ایسا کرنے سے آئینی عمل میں کسی قسم کی رکاوٹ کا کوئی اندیشہ نہیں کیونکہ آئین اور قانون میں صراحت کے ساتھ تمام معاملات کے آگے بڑھنے کا راستہ موجود ہے۔

— M Baligh Ur Rehman (@MBalighurRehman) January 14, 2023
The Sharif brothers are thought to have prevented the governor from signing the summary after speaking with other party leaders in order to support the PML-stance N's that it opposed the dissolution of the legislature.
Prior to that, key party leaders practically all attended a meeting that the prime minister, Shehbaz Sharif, presided over in Model Town. Along with the party head, Maryam Nawaz, the PML-chief N's organiser, joined in via video link from London. The PML-N said following the meeting that Nawaz Sharif had made a "major decision" (in the party huddle) ordering leaders and workers to begin organising for the Punjab elections.
پاکستان مسلم لیگ (ن) کے قائد محمد نواز شریف کا بڑا فیصلہ قائد محمد نوازشریف کی پارٹی راہنمائوں اور کارکنان کو پنجاب میں انتخابات کی تیاری کی ہدایت قائدِ محمد نوازشریف کا اپنی صدارت میں لندن میں منعقدہ پارٹی قیادت کے اہم مشاورتی اجلاس میں اعلان

— Marriyum Aurangzeb (@Marriyum_A) January 14, 2023