PML-N names Ahad Cheema and Mohsin Naqvi as interim chief minister of Punjab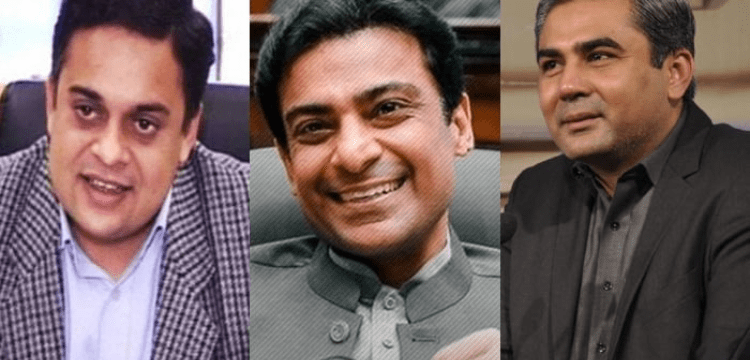 Mohsin Naqvi and Ahad Cheema were been forward by Punjab opposition leader Hamza Shehbaz on Tuesday for the position of acting chief minister.
On Sunday, the PTI and the PML-Q had agreed on three individuals to nominate for the position of temporary chief minister in the province. The candidates included former chief secretary Nasir Saeed Khosa, former health minister Naseer Khan, and cabinet secretary Ahmad Nawaz Sukhera.
Hamza expressed his disapproval of the nominations put up by outgoing Chief Minister Parvez Elahi in a letter to Punjab Governor Balighur Rehman. Hamza announced that, as the prime minister's spokesperson, Malik Ahmed Khan, would be in charge of coordinating the CM problem while he was away.
سابق وزیراعلیٰ پنجاب اور اپوزیشن لیڈر پنجاب اسمبلی حمزہ شہبازشریف نے اتحادیوں سے مشاورت کے بعد نگران وزیراعلیٰ کیلیے دو نام تجویز کردیئے pic.twitter.com/NkPOW9bwSe

— PML(N) (@pmln_org) January 17, 2023
The change occurred hours after PM Shehbaz Sharif met with the coalition partners of the government to discuss the PML-candidates N's for caretaker chief minister of Punjab. The premier conducted phone conversations with Chaudhry Shujaat, the president of the Pakistan Muslim League-Quaid (PML-Q), Maulana Fazlur Rehman, and PPP co-chair Asif Ali Zardari, according to Information Minister Marriyum Aurangzeb in a tweet. According to Aurangzeb, PM Shehbaz also spoke with the politicians on the general political climate of the nation.
وزیراعظم شہباز شریف کا سابق صدر آصف علی زرداری، مسلم لیگ (ق) کے سربراہ چوہدری شجاعت حسین اور پی ڈی ایم کے سربراہ مولانا فضل الرحمان کو ٹیلی فون وزیراعظم کی پنجاب کے نگران وزیر اعلی کے نام پر تینوں قائدین سے مشاورت وزیراعظم کی اتحادی قائدین سے ملک کی سیاسی صورتحال پر بھی مشاورت

— Marriyum Aurangzeb (@Marriyum_A) January 17, 2023