PM Shehbaz Sharif wants support from all provinces to fight against terrorism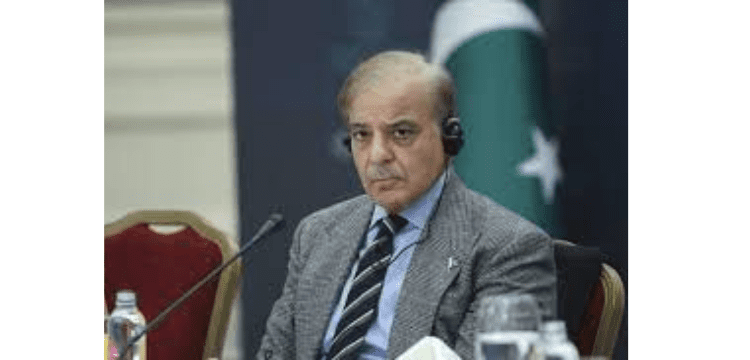 Prime Minister Shehbaz Sharif held a meeting on Friday to talk about Terrorism. Prime Min­ister Shehbaz Sharif on Fri­day sought the cooperation of provinces to eliminate terrorism that has reemerged in the country, and asked for support from the business community to make the National Energy Conser­vation Plan (NECP) a success.
In a meeting on security, the PM emphasised the need for enhancing coordination among the federal and provincial institutions to wipe out terrorism from the country.
"Terrorists and militants will never be able to shake the nation's resolve. No sacrifice will be avoided for the security of the homeland," he maintained, and directed the interior minister, interior secretary and national coordinator of the National Counter Terrorism Authority (Nacta) to hold consultations with the provinces and submit a report.
PM Shehbaz also instructed the provincial apex committees to meet regularly and enhance their coordination with other provinces. The interior minister and secretary briefed the meeting on the security situation and the four chief secretaries and inspectors general of police talked about the situation in their respective territories as well as the measures being taken to curb the menace.
The prime minister directed the Nacta national coordinator to further en­­hance coordination with Counter-Terrorism Depart­ments and law enforcement agencies of the provinces.
Interior Minister Rana Sanaullah, Adviser Ahad Cheema, heads of law enforcement agencies, provincial chief secretaries and police chiefs attended the meeting.
IMF programme
Amid the opposition's claims that the International Monetary Fund (IMF) would not continue its ongoing programme in Pakistan, PM Shehbaz on Friday assured the world body that his government was committed to successfully completing the agreement, but could not further burden the already inflation- and flood-hit nation with more taxes.
During a telephonic conversation with IMF Managing Director Kristalina Georgieva, the PM said: "Pakistan is committed to successfully completing the Fund's ongoing programme," adding the government had already taxed the rich but could not burden the poor more.
The PM sensitised the IMF head to the country's economic situation adversely affected by the worst floods last year. In response, the IMF chief assured the PM that her team would visit Pakistan for a rev­iew within two to three days, PM Shehbaz Sharif said later while addressing a ceremony for the establishment of Hazara Electric Company.
He also assured the IMF head that unlike the previous Pakistan Tehreek-i-Insaf (PTI) government, the incumbent rulers would abide by their commitments to the Fund without further burdening the masses. According to the Prime Minister Office, Ms Georgieva expressed sympathy and concern over the human and material losses due to last year's floods and reiterated her commitment to help Pakistan in the difficult period.