PM Shehbaz sharif to receive UAE president in Rahim Yar Khan today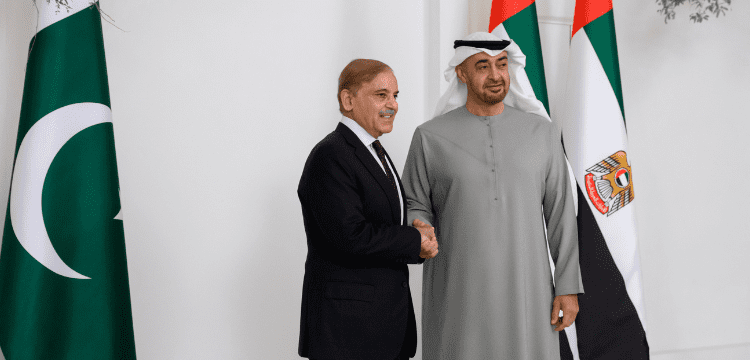 Prime Minister Shehbaz Sharif will travel to Rahim Yar Khan on Wednesday to receive with UAE President Sheikh Mohammed bin Zayed Al Nahyan and discuss bilateral problems.
Sharif led a delegation of senior cabinet officials to the two leaders' meeting in Abu Dhabi earlier this month to discuss trade, investments, and economic ties.
According to a statement sent by his office earlier in the day, "Prime Minister Muhammad Shahbaz Sharif will arrive in Rahim Yar Khan today on a one-day visit." "Upon his arrival in Pakistan, His Excellency Mohammed bin Zayed Al Nahyan, President of the United Arab Emirates, will be welcomed by the Prime Minister at Chandna Airport Rahim Yar Khan. Later, the two leaders will talk about other matters and how to advance the ties of brotherhood between Pakistan and the UAE.
After President Al Nahyan agreed to lend an additional $1 billion to support the government in Islamabad, which has been actively seeking external financing from allies and multilateral organisations, the UAE announced last week that it would roll over its existing deposit of $2 billion in Pakistan's central bank.
The terrible floods of last year, which cost Pakistan more than $30 billion in damages, have left the country in ruins. In addition, the nation's foreign exchange reserves are being rapidly depleted as a result of a growing current account deficit and a weakening national currency.
The amount of bilateral commerce between the UAE and Pakistan, which totaled $10.6 billion in the previous calendar year, is being increased.