PM Shehbaz says Pakistan "cannot return to business as normal".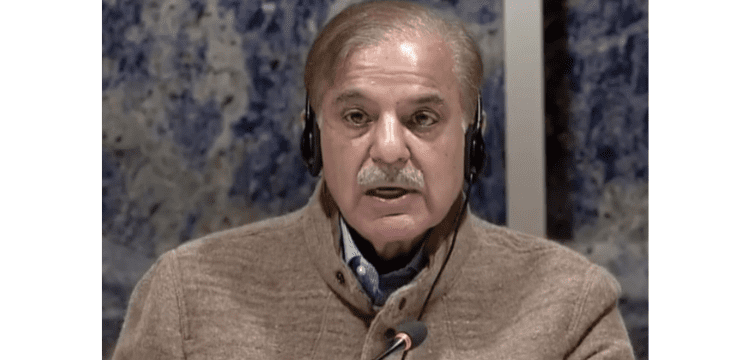 As he considered the problem that Pakistan's disastrous floods last year brought upon the nation, Prime Minister Shehbaz Sharif stated on Monday that "the one thing we have learned is that nothing can go back to business as usual."
Together with UN Secretary General Antonio Guterres, the PM is in Geneva with a high-level delegation to co-chair the international conference on a "Climate Resilient Pakistan." PM Shehbaz is accompanied by Foreign Minister (FM) Bilawal Bhutto Zardari, Finance Minister Ishaq Dar, Climate Change Minister Sherry Rehman and Information Minister Marryium Aurangzeb.
The daylong event has gathered high-level representatives from dozens of countries, including several heads of state and government. While not strictly a pledging conference, UN and Pakistani representatives have said that it aimed to mobilise support as the country rebuilds after the floods that left more than 1,700 people dead and affected over 30 million others.
PM Shehbaz thanked everyone who came, especially the UN Secretary General for co-chairing the meeting with him, and expressed his "deep thanks" for their attendance. He also reminded everyone present that financial help was "the most crucial link" in Pakistan's uplift.
When discussing the extent of the damage the nation has endured, the PM stated that "several sections of Sindh and Balochistan still remain under water". According to PM Shehbaz, Pakistan has established a foundation for national improvement. He also stated that the nation needs to raise close to $16.3 billion in order to reconstruct and restore thousands of families' lives.
Pakistan needs $8 billion from its international partners over the next three years to rebuild the country that is reeling from last year's devastating floods, PM Shehbaz said. The world community's joining together was hailed by FM Bilawal Bhutto Zardari, who also expressed his gratitude for their assistance in helping Pakistan deal with the emergency situation brought on by disastrous floods.
Speaking at the opening ceremony, Bilawal urged unity to help Pakistan attain a "resilient" future, stating that "we would require tremendous support" from the international community. The FM stated that recovery "continues to this day" as Pakistan struggles with widespread environmental catastrophe-related destruction.
The United Nations had stated on Thursday that Pakistan needs more than $16 billion to recover from the devastating floods that inundated a third of the nation last year and to better withstand the effects of climate change.
Through a video link, the leaders of France's Emmanuel Macron, Turkey's Recep Tayyip Erdoan, Norway's Jonas Gahr Store, and the European Commission's Ursula von der Leyen expressed their sympathy with the gathering.