Peshawar Police Lines mosque blast leaves 158 people injured and 50 dead.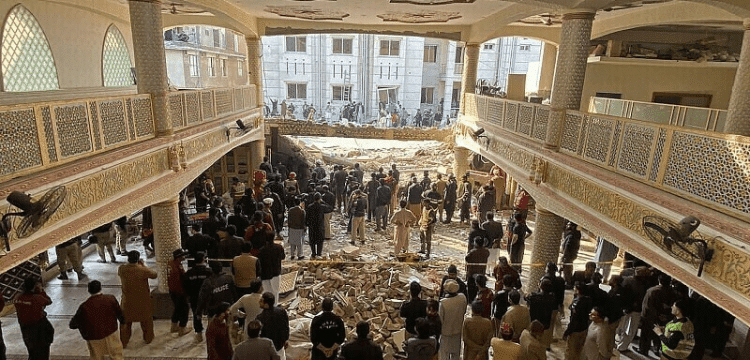 On Monday, a mosque explosion in Peshawar's Police Lines neighbourhood left at least 158 people injured and at least 50 dead, according to authorities. The number of fatalities was confirmed by Peshawar Commissioner Riaz Mehsood as rescue operations for people trapped beneath the rubble went into the night.
An emergency had been declared at hospitals citywide, according to the top official, who also claimed that those injured were receiving the finest care possible. The bombing was attributed to the Tehreek-i-Taliban Pakistan (TTP), a banned organisation.