Peshawar mosque bomber was wearing a police uniform, reveals IG -KP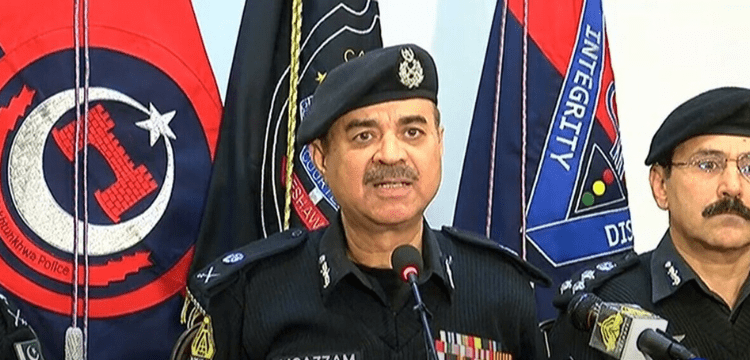 Moazzam Jah Ansari, the chief of the Khyber Pakhtunkhwa Police, stated on Thursday that the police were "closing in" on the terrorist organisation responsible for the suicide bombing of a mosque in the Peshawar Police Lines neighbourhood and that the "bomber was clad in a police uniform."
Between 300 and 400 people, predominantly police officers, had gathered for prayers in a mosque in Peshawar's Red Zone on Jan. 30 when a huge explosion tore through the building. The prayer hall's exterior and an interior ceiling were destroyed in the suicide bombing.
Ansari mentioned that the police have discovered ball bearings from the blast site while discussing the investigation's position at a press conference today. "We recovered ball bearings used in suicide jackets yesterday from beneath the mosque's ruins.
The officer said, "This was a suicide bomber and we tracked him. We got CCTV evidence of his journey from Khyber Road to the Police Lines […] then how he parked his motorcycle on a side […] he was in a police uniform and was wearing a mask and a helmet.
Additionally, he verified that the police's discovery of the attacker's severed head at the explosion scene was accurate. Police officers at the entrance of the Police Lines, according to Ansari, "did not inspect the assailant since they felt he was their own."
"At 12:37 p.m., he [the attacker] entered the main gate on a motorcycle, came inside, talked to a constable and asked him where the mosque was, which means that the attacker was not familiar with the area […] he was given a target and there is an entire network behind him," the statement continued. He wasn't a lone wolf, according to Ansari.
He continued by saying that the police had also located the assailant's motorcycle. Ansari stated during the press conference that the blast employed 10–12 kg of trinitrotoluene high explosives. The shockwaves of trinitrotoluene explosions "had no space to move elsewhere," he added, adding that this was the cause of the high death toll.
"There are no pillars in the mosque at the Peshawar Police Lines… The walls and ceiling collapsed as a result of the bomb explosion. For hours, my kids—the individuals who were inside the mosque—were trapped beneath the debris. "Our rescue effort lasted more than 28 hours… We couldn't simply do it in two hours, he continued.