People having "passwords" can purchase products at discounted prices.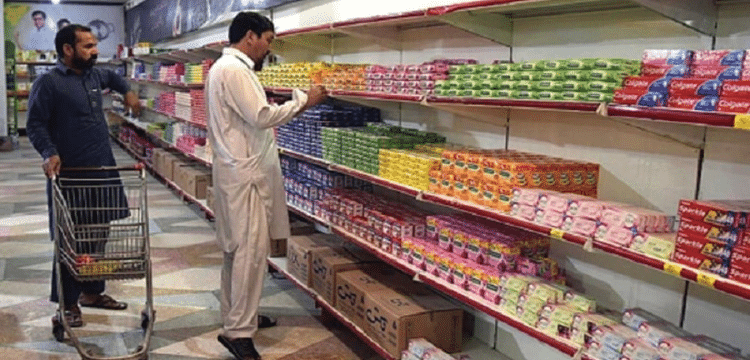 USC continues to raise prices for basic goods.
ISLAMABAD: According to the Utility Stores Corporation (USC), those who use the password by texting their CNIC to 5566 would only be eligible for a single purchase of necessities at a reduced price. For those without passwords, it has raised the cost of bread, ghee, and sugar further.
Families enrolled in the Benazir Income Support Programme (BISP) will also continue to get specific financial aid.
The USC has announced the new rates for ghee, flour, and sugar after receiving clearance from the federal cabinet.
Eight million families enrolled in the BISP will receive sugar for Rs70 per kilo, a 10kg bag of flour for Rs400, and ghee for Rs300 per kilo, according the notification.
Other price increases include Rs. 75 per kilogramme for ghee, Rs. 19 per kilogramme for sugar, and Rs. 248 for a 10kg bag of flour.
After receiving this notification, citizens have expressed their displeasure that the government has taken away their last option amid rising inflation.
Targeted subsidy users will be permitted to purchase 40 kg of flour, 5 kg of sugar, and 5 kg of ghee per month, while the general public will be permitted to purchase 20 kg of flour, 3 kg of ghee, and 3 kg of sugar per month, according to the notification.