PEMRA bans live coverage of Judicial Complex events.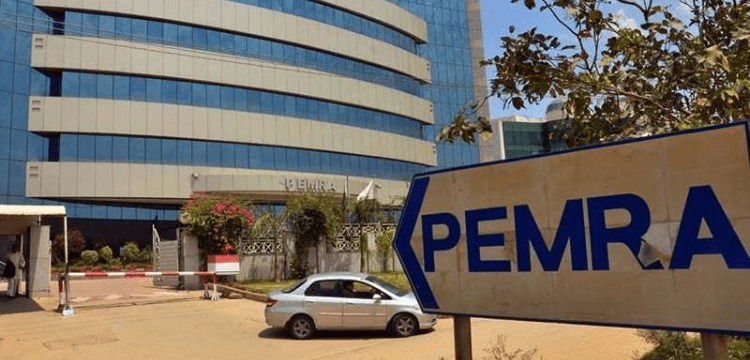 The Pakistan Electronic Media Regulatory Authority (Pemra) limited live coverage of events outside the Islamabad Judicial Complex on Saturday, where PTI chairman Imran Khan is due to appear in court.
Pemra said in a statement that it had "seen with alarm" that satellite TV stations were "broadcast live footages (sic) / photos of a violent mob, attacks on police and law enforcing authorities" outside Imran's Zaman Park mansion.
The prohibition comes after two days of fierce confrontations between PTI supporters and law enforcement officers as the latter attempted to carry out a court-ordered arrest warrant.
It said the footage or images were seen on TV "without any editorial oversight during the recent standoff between political party workers and law enforcement agencies in Lahore wherein, the violent mob used petrol bombs, injuring armless (sic) policemen and blazing (sic) police vehicles".
Also Read: Imran khan makes his way to Islamabad Court.
It added that the live telecast of such footage on different satellite TV channels "created chaos and panic" among viewers and the police. "Such activism by mob not only jeopardises law and order situation but also makes public properties and lives vulnerable", it cautioned.
Pemra said airing such content would be in violation of several Supreme Court judgments.
The regulator, while exercising powers vested under Section 27(a) of the Pemra Ordinance 2002 as amended by Pemra (Amendment) Act 2007, "hereby prohibits live/recorded coverage of any kind of rally, public gathering, procession by any party, organisation and individual etc. for today i.e. March 18, 2023 including from the Judicial Complex, Islamabad".