Pakistan's rating is downgraded by Fitch due to "worsening liquidity, policy risks."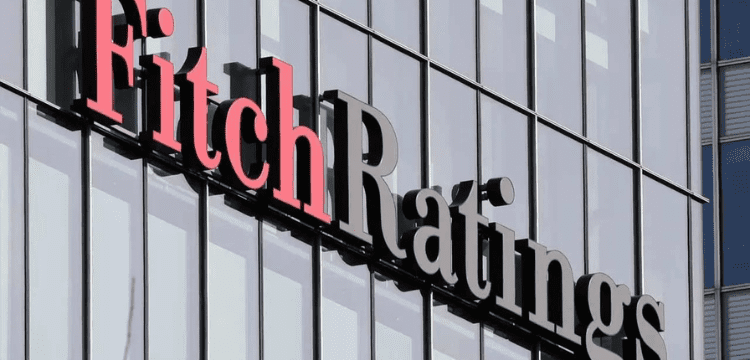 Fitch, a global rating agency, reduced Pakistan's long-term foreign currency issuer default rating (IDR) on Tuesday from "CCC+" to "CCC-," citing increased risks associated with policy and liquidity, as well as pressure on foreign exchange reserves. Four months after Fitch downgraded the rating to CCC+, there has been a decrease.
Since it normally does not provide outlooks to sovereigns with a rating of "CCC+" or lower, the agency did not assign any. According to Fitch, the downgrading was due to the external liquidity and funding conditions continuing to deteriorate sharply, as well as the reduction of foreign currency (FX) reserves to "critically low levels."
"While we expect the ninth review of Pakistan's IMF programme to be successful, the downgrade also reflects significant risks to programme performance and funding, notably in the lead-up to this year's elections. According to us, default or debt restructuring is becoming a more likely scenario," the New York-based agency, one of the three major global rating agencies, stated.
The agency reported that on February 3, foreign exchange reserves were only approximately $2.9 billion, or less than three weeks' worth of imports, down from a peak of more than $20 billion at the end of August 2021. A high current account deficit (CAD), though one that is shrinking, the service of external debt, and earlier FX intervention by the central bank—particularly in 4Q22, when it appears that an informal exchange-rate cap was in place—are all factors that are reflected in the declining reserves.
The agency stated, "We expect reserves to remain at low levels, although we do project a minor rebound throughout the remainder of FY23, due to anticipated inflows and the recently lifted exchange rate cap." With external public debt maturities totaling over $7 billion in the remaining fiscal year and forecast to remain high in the following fiscal year, it was stated that a major refinancing risk was another reason for the rating reduction.
The agency added that even if the CAD was narrowing, it might widen once more. "Import limitations, FX availability, fiscal tightening, increased interest rates, and energy conservation measures have all contributed to the narrowing of the CAD.
"Reported backlogs of unpaid imports in Pakistan's ports suggest that, once more cash is made available, the CAD could rise. However, given that the authorities want for imports to be financed through banks rather than official reserves, exchange-rate depreciation could restrain the increase. Remittance inflows may also resume after being partially diverted to illegal routes in 4Q22 to take advantage of better currency rates available on the black market, according to the agency.
The ninth review of Pakistan's IMF programme, which was initially scheduled for November 2022, has been delayed due to issues with revenue collection, energy subsidies, and policies that are incompatible with a market-determined currency rate. We are aware that the conclusion of the review depends on additional upfront revenue measures as well as price hikes for regulated fuel and electricity.
"Given the strong economic recession, high inflation, and the devastation caused by the widespread floods last year, the IMF's requirements are expected to prove socially and politically challenging. Polls must be held by October 2023, and former prime minister Imran Khan, whose party will run against the current administration in the elections, previously declined a request for talks on national problems, including IMF negotiations, from Prime Minister Shehbaz Sharif.