Pakistan's Attorney General has been appointed by barrister Shehzad Ata Elahi.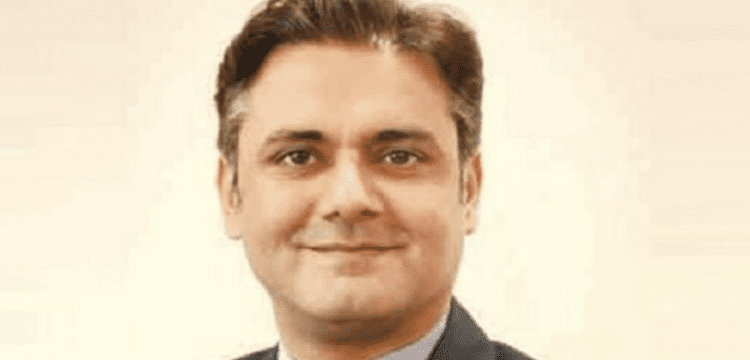 An attorney from Lahore named Barrister Shehzad Ata Elahi to the position of Attorney General for Pakistan (AGP) on Thursday. "In exercise of power conferred under Article 100(1) of the Constitution of the Islamic Republic of Pakistan 1973, the president is pleased to appoint Barrister Shehzad Ata Elahi as AGP with the rank and status of federal minister with immediate effect," stated a notification from the Ministry of Law and Justice.
The president "shall appoint a person, being a person eligible to be a judge of the Supreme Court, to be the AGP," according to Article 100(1) of the Constitution. Elahi has a solid reputation for his dedication to work, moral character, and grasp of the law. He is the grandson of the late president Fazal Ilahi Chaudhry. Attorney Elahi is a member of the renowned legal team Cornelius, Lane & Mufti. He also practises corporate law and has extensive experience in civil, commercial, corporate, and constitutional disputes.
Since Ashtar Ausaf Ali's resignation from the AGP in October of last year, citing health concerns, the post has been empty. He had been replaced by Chaudhry Aamir Rehman, Additional Attorney General, who had been appearing to represent the government before the Supreme Court.
Mansoor Usman Awan, the federal government's initial choice, finally bowed out when he wrote a letter to Prime Minister Shehbaz Sharif expressing his inability to do so because the government had yet to send out the notification, despite the fact that President Dr. Arif Alvi had approved his nomination last December.
The Supreme Court and the Islamabad High Court were both concerned about the lack of an officer to represent the AGP office, and the Islamabad High Court even requested a proper explanation from the law ministry in this regard. The highest court had ruled last month that the AGP was a constitutional position and that it could not be left vacant because the Constitution does not provide for an acting AGP.