Pakistan will continue to help oppressed, Khar.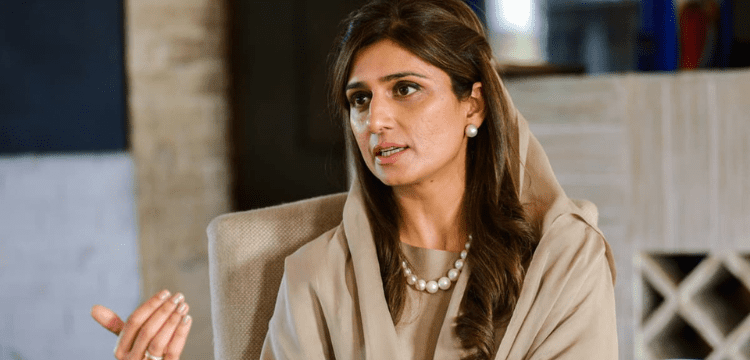 GENEVA: On Monday, Minister of State for Foreign Affairs Hina Rabbani Khar stated that Pakistan's progress in advancing human rights was on the rise and that the nation would continue to be a leading voice for the weak and the downtrodden.
At the 4th Universal Periodic Review (UPR) of Pakistan, she said, "As a staunch supporter of multilateralism, Pakistan has continuously promoted conversation, consensus, cooperation, and mutual respect as preferable vehicles to advance the global human rights agenda. We continue to strive for a progressive, multicultural society that places a high value on everyone's respect for their human rights, she insisted.
The state minister said that all national stakeholders participated in an inclusive and consultative process that resulted in the creation of Pakistan's fourth national UPR report. Importantly, she continued, this report was the result of their substantial work over the previous five years to put the country's 2017 UPR recommendations into practise.
Khar claimed that the federal government held thorough consultations with civil society, academia, and all provincial stakeholders before implementing these recommendations. In several areas, we also benefited from global best practises. I want to thank everyone who helped with this national effort," she continued.
The minister of state continued by stating that Pakistan's democratic governance systems have strengthened over time in accordance with the nation's constitutional framework. Pakistan has persisted in advocating for the respect of human rights both at home and internationally, according to Minister of State for Foreign Affairs Hina Rabbani Khar.
"We have always worked to create connections between different viewpoints and different interests. We have been instrumental in establishing political agreement on a number of human rights issues and circumstances of shared concern as members of the Human Rights Council and the OIC's human rights coordinator in Geneva. We'll keep doing this to advance our mutual human rights goals, she continued.
The minister of state stated that in order to advance the cause of human rights, each nation must contend with particular obstacles and environments. Because of this, she continued, it is important to grasp the larger social, economic, and geographical context before evaluating any state's record on human rights.