Pakistan is one of 40 countries requesting Israel to end its "punitive" restrictions against the Palestinians.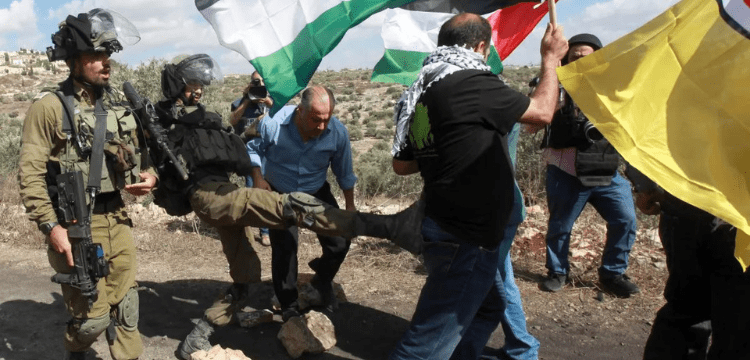 On Monday, more than 40 nations urged Israel to rescind the sanctions it had put in place against the Palestinian Authority earlier in the month because of that organization's efforts to obtain the UN's top court to provide an advisory opinion on the Israeli occupation.
A resolution requesting an opinion from the International Court of Justice on the subject of Israeli occupation of Palestinian areas was adopted by the UN General Assembly on December 30. Israel retaliated by announcing a slew of economic measures against the Palestinian Authority on January 6 in order to make it "pay the price" for promoting the resolution.
In a statement to journalists on Monday, about 40 members of the UN expressed "deep concern" over the Israeli government's decision to impose punitive measures on the Palestinian people, leadership, and civil society in response to the General Assembly's request to the court. They reaffirmed their "unwavering support" for the ICJ and international law.
In spite of how each nation feels about the resolution, the members declared that they "oppose punitive measures in response to an advisory opinion request by the International Court of Justice, and more generally in response to a General Assembly resolution, and demand for their prompt reversal."
Several nations, including Algeria, Argentina, Belgium, Ireland, Pakistan, and South Africa, as well as those that abstained from voting (Japan, France, and South Korea), as well as those that voted against the resolution (Germany, Estonia), have signed the declaration. According to a statement from the Palestinian ambassador to the UN, Riyad Mansour, "this is crucial as it indicates that regardless of how countries have voted, they are unified in condemning these punitive measures."
In response to questions regarding the members' statement, a spokeswoman for the UN secretary-general reaffirmed Antonio Guterres' "grave concern" over "recent Israeli measures against the Palestinian Authority," emphasizing that "there should be no reprisal" in relation to the ICJ.