Pakistan has urged Iran to take action against terrorists.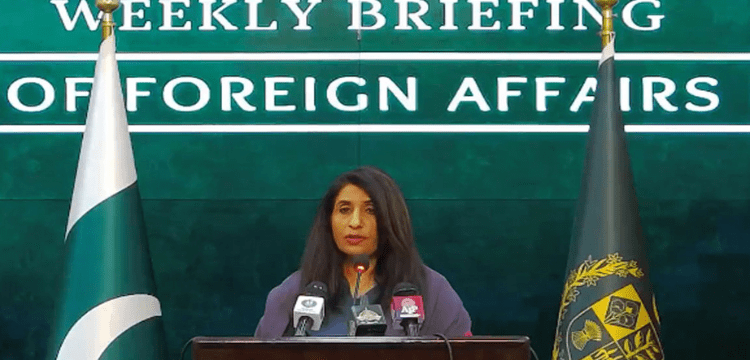 Pakistan urged the Iranian authorities on Thursday to look into the cross-border terrorist incident in the Panjgur district of Balochistan in response to the most recent terror strike from the Iran border and to demand that the perpetrators be brought to justice.
A convoy of security forces patrolling the Pakistan-Iran border was ambushed by terrorists who claimed to be acting from "Iranian land" the day before, killing up to four security officers. At her weekly news briefing in Islamabad, Foreign Office (FO) Spokesperson Mumtaz Zahra Baloch stated that Pakistan commits that its land would not be utilised for launching cross-border assaults in Iran and that "we expect the same from Iran."
Baloch said that channels of communication are open and that Pakistan has expressed its worries over the strike to Iranian authorities. In answer to a query, the FO spokeswoman stated that Pakistan aspires to resolve all disputes, including Kashmir, via negotiation and desires cordial relations with all of its neighbours, including India.
However, she continued, India's unrelenting animosity and regressive actions have poisoned the atmosphere and hampered efforts to achieve peace and cooperation. She added that the reversal of India's illegal and unilateral acts of August 5, 2019, in the Indian Illegally Occupied Jammu and Kashmir is essential for the start of discussion and that it is still India's responsibility to provide favourable conditions for substantive negotiations.
The official stated that if the international community could encourage India to take such action, Pakistan would appreciate it. The FO spokesperson also announced that Bilawal Bhutto-Zardari, the foreign minister, will go to Tashkent, Uzbekistan, on January 25 to attend the 26th meeting of the Economic Cooperation Organization's Council of Ministers. She stated that on the sidelines of the meeting, the foreign minister will speak on the subject and undertake private consultations with the participating ministries and other dignitaries.