Pakistan could face fuel shortages.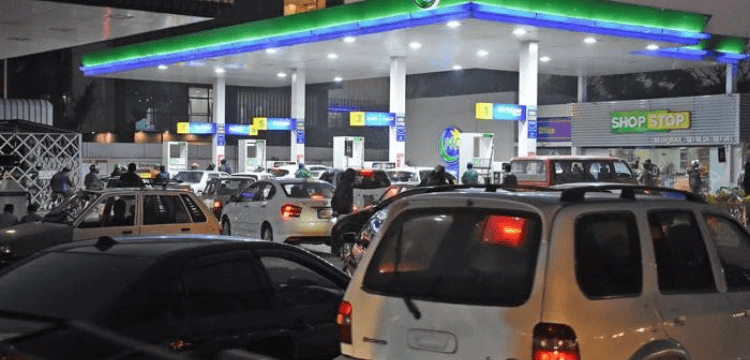 According to traders and industry insiders, Pakistan may experience a shortage of fuel in February as banks have ceased funding and facilitating payments for imports as a result of declining foreign exchange reserves.
Due to the country's balance of payments crisis and the deteriorating value of the rupee, imported goods are becoming more expensive. The largest component of the import bill is energy. Over a third of Pakistan's annual power needs are normally satisfied by imported natural gas, whose costs skyrocketed when Russia invaded Ukraine.
"This week, there is no scarcity. We might experience shortages in the upcoming two weeks if we don't currently have any open LCs (letters of credit) "Reuters was informed by a senior official at one of the oil companies. A common type of payment guarantee for the exporter in the oil trade is a letter of credit issued by the banks of the importer.
But due to a severe lack of foreign currency, oil traders are avoiding places like Pakistan and Sri Lanka. The federal government raised the price of gasoline and diesel by 16% on Sunday and is currently negotiating with the IMF to resume a halted bailout programme.
In the past few months, a flurry of fuel tenders have gone unawarded by state-owned refiner Pakistan State Oil (PSO) and Pakistan LNG Ltd. According to a Jan. 19 letter from Imran Ahmed, director general of oil, which was examined by Reuters, State Bank of Pakistan officials cited "severe liquidity issues" faced by the country at an industry meeting on the financial difficulties faced by fuel importers as the reason for delays in the opening of LCs.
The managing director of PSO stated during the same meeting that the failure to open LCs has already resulted in the cancellation of a shipment of gasoline scheduled to be loaded on January 13. According to the letter, "He added that the country has limited stocks and such a condition can lead to dry out."
Delays in the establishment of LCs may "cause to a fuel crisis in the country," the Oil Businesses Advisory Council (OCAC), which represents Pakistan's refining, pipeline, and marketing companies, has previously warned. Pakistan must import roughly 430,000 tonnes of gasoline, 200,000 tonnes of diesel, and 650,000 tonnes of crude oil each month at a cost of $1.3 billion, according to OCAC in a letter to the Ministry of Finance dated January 13.
The OCAC warned that "essential imports of petroleum products will be disrupted if LCs are not formed on a timely basis, which may result in a fuel scarcity in the country." According to Kpler data, Pakistan only purchased 223,000 tonnes of gasoline in December compared to 608,000 tonnes during the same month last year. According to the report, the country was expected to import 270,000 tonnes of the fuel in January this year as opposed to 393,000 tonnes in the same month in 2022.
A Reuters email requesting comment was not answered by SBP, while several banks have refuted the existence of LC issuing delays. A top executive from one of the oil companies asked, "If there are no problems with LCs in Pakistan, why were the SBP (State Bank of Pakistan) and sector holding meetings all last week?"
PSO said last week that it had plenty of supplies and was assuring a continuous flow of gasoline and gasoil throughout the nation. It added that its import shipments were arriving on schedule and without incident.