PAF jet crashed while training in Mardan KP.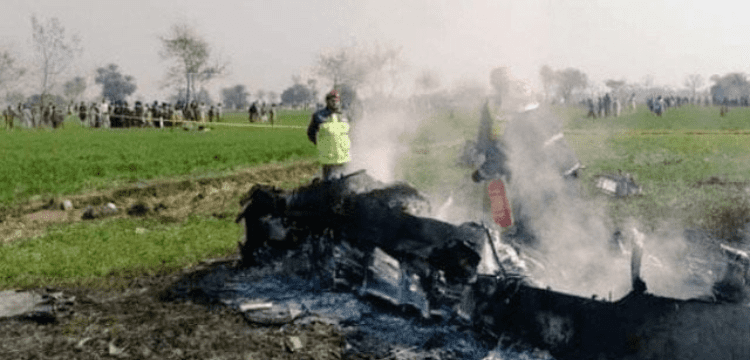 After experiencing problems mid-flight, a Pakistan Air Force (PAF) training jet made an emergency landing in some fields close to Mardan in Khyber Pakhtunkhwa on Wednesday, according to the PAF.
The Super Mushshak training aircraft's two pilots survived the crash-landing, according to a statement from the PAF. A board of inquiry would be established to look into the occurrence, it was noted.
Two pilots perished in March 2022 when their trainer aircraft crashed outside of Peshawar.
Separate from the Super Mushshak variant, a Mushshak aircraft crashed in the Mardan neighbourhood in February 2020 while on a regular training mission. Before the plane crashed, the pilot made a safe emergency landing.