Only four nations will participate in the My Karachi expo.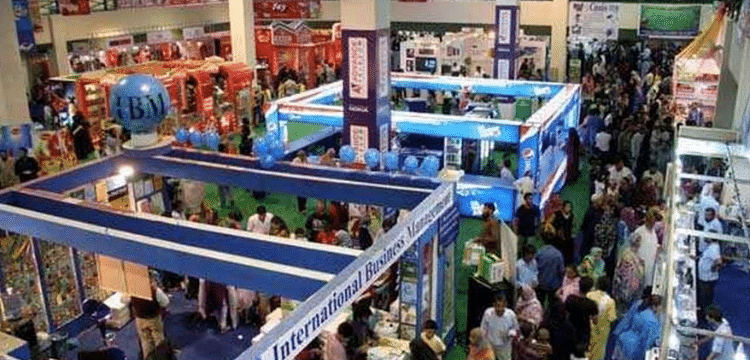 KARACHI: Due to the current state of the domestic and international economies, just four nations will participate in the 18th My Karachi Exhibition, which will open at the Expo Centre on March 3. This is a substantial drop from the previous year's participation of 12 countries.
Zubair Motiwala, the chairman of the Businessmen Group (BMG) and a former president of the Karachi Chamber of Commerce and Industry (KCCI), declared on Wednesday that planning for the 18th My Karachi – Oasis of Harmony Exhibition 2023 was well under way. The event will begin on March 3 and end on March 5.
An annual event that showcases the latest products and services from various industries organised by the KCCI, it aims to provide a platform for the domestic and international businesses to display their offerings and interact with potential customers.
However, this year's edition has seen a decline in the number of participating countries to just four owing to the global and Pakistan's economic scenario.
The impact of economic downturn on global trade has been significant, with many businesses facing financial constraints. This has resulted in reduced participation in events such as the My Karachi expo. Speaking at a press conference at the KCCI Auditorium, the BMG chairman said, "The vision behind staging this mega event is to project and promote the soft and positive image of Karachi. We are expecting immense participation of visitors in this year's exhibition, which can go up to somewhere between 800,000 and 1 million."
In spite of the existing economic situation, he said, which includes the continued devaluation of the rupee, delays in Letters of Credit, increased costs of conducting business, outrageous tariffs, and spiking inflation, the KCCI decided to hold the show in the same conventional way.
He emphasised how crucial it was to demonstrate to the outside world Karachi's commercial and industrial community's perseverance in the face of adversity.
"Due to the current circumstances, international participation at this year's exhibition has decreased to four countries, namely Indonesia, Thailand, Sri Lanka, and the Philippines, although at least 12 countries participated in the event in years past."