On March 26, Ethiopian Airlines will launch service from Karachi.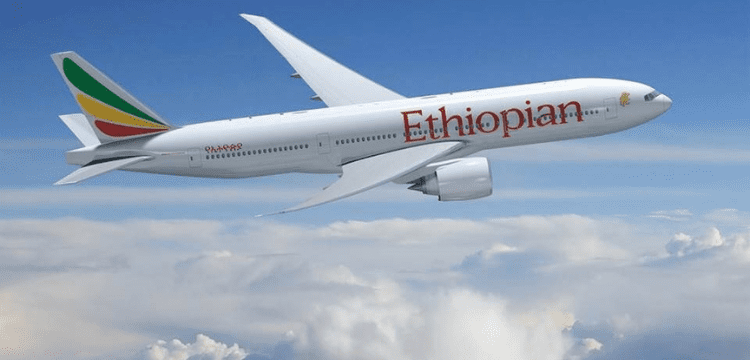 ISLAMABAD: According to Jemal Beker Abdula, the Ethiopian Airlines' Extraordinary and Plenipotentiary Ambassador to Islamabad, operations would begin from Karachi on March 26. Ambassador Abdula privately told Dawn that "it is crucial to bring the two countries together at this pivotal time in history."
According to him, the pan-African airline, which already flies to 130 destinations, will help link Pakistan and Africa. Since his appointment as the first Ethiopian ambassador to Pakistan, Mr. Abdula has worked to strengthen interpersonal relationships. The envoy claimed that there were promising prospects for trade between the two nations because the business communities of Ethiopia and Pakistan were both anxious to expand into one another's markets.
"For Pakistan, export is a crucial concern. In order to grow Pakistan's exports to the rest of the world, we need to collaborate with the government and other relevant organisations. According to Mr. Abdula, who has set a goal to increase trade volume between Pakistan and Ethiopia from roughly $80 million to $200 million, now is the ideal time for Pakistani businessmen to enter the market of Ethiopia, which serves as a gateway to the entire continent of Africa and has a total population of about 1.4 billion in 54 countries.
The ambassador was also arranging for a business delegation from Pakistan to visit Ethiopia from March 5 to 10 in order to investigate trade, investment, and commercial potential. Over 100 representatives from the business and industry chambers of Islamabad, Rawalpindi, Karachi, Lahore, Multan, Faisalabad, and Sialkot made up the delegation. "We are exploring trade and investment prospects in Ethiopia, a developing market in Africa. It is a pivotal moment in the histories of the two friendly nations, according to Mr. Abdula.
He said as he invited Pakistani businessmen to consider his country for enhancing trade that cheap energy, an abundance of skilled labour, and a supportive government are some of the factors essential for establishing businesses in Ethiopia, the world's fastest growing economy for the last two decades.
Similarly, Ethiopia, which imports around 80% of pharmaceutical equipment from around the world and is a great market for Pakistani goods, has a high demand for pharmaceutical products. The business community's trip to Ethiopia will provide them with new chances for trade and investment in a variety of economic sectors, including textile, pharmaceutical, rice, chemicals, steel, and cement. Pakistan could also import Ethiopian coffee, tea, pulses, oil seeds, and other agricultural items.
The envoy also extended an invitation to Pakistanis to visit his nation in order to boost tourism as another way of fostering people-to-people ties. He claimed that Ethiopia was developing well as a destination for Islamic travel and was becoming more and more culturally and historically diverse.