OIC promises to back the Kashmir cause fully.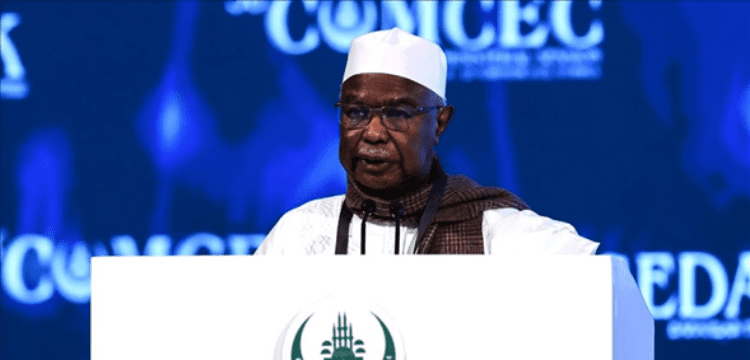 Secy gen says will submit assessment report on HR situation in IIOJK to member countries
MUZAFFARABAD: According to Organization of Islamic Countries (OIC) Secretary General Hissein Brahim Taha, Kashmir is a key priority on the OIC's agenda. He will provide member nations with a thorough evaluation of the human rights situation in Kashmir.
He made these remarks during a joint news conference with Azad Jammu and Kashmir (AJK) President Barrister Sultan Mehmood Chaudhry on Sunday at the Presidency after meeting with Mehmood as well as the prime minister and a brief visit along the Line of Control (LoC) and refugee camps.
He claimed he was in AJK in accordance with resolutions adopted by the OIC contact group on Kashmir to assess the situation. He added that he would submit a thorough report to the group and the Foreign Ministers' Council of the member countries and that he would like to request India's permission to cross the Line of Control.
He explained that the second reason for his trip was to show support for the long-suffering Kashmiris and reassure them that the OIC, which is made up of Muslims, was working tirelessly to find a solution in cooperation with the rest of the world.
In order to gather information for his evaluation report, he said that during his daylong journey to AJK, he spoke with refugees who had fled the Indian side of Kashmir owing to atrocities and those who had been affected by Indian firing along the LoC.
Taha responded to a query by stating that as the organization's secretary general, it was his responsibility to bring up this matter with all partners and stakeholders in order to find a resolution to this long-standing problem.
He thanked the president of the AJK for welcoming him.
The AJK president had earlier welcomed the secretary general and welcomed the OIC chief's visit as "a big day" for the Kashmiri people, calling it a source of encouragement for the people of Jammu and Kashmir.
Mehmood recalled having three encounters with the secretary general before to this one. The Kashmiri people found him to be quite sympathetic, he said, first at a summit conference in March of last year, then again in Jeddah in April, and finally in Washington and New York during the UNGA meeting.
Mehmood claimed that on the occasion of international human rights day, he informed the head of the OIC about serious abuses of human rights in Indian Illegally Occupied Jammu and Kashmir (IIOJK), adding that the secretary general had always supported the right to self-determination of the Kashmiri people.