Naqvi says, Punjab caretaker govt ready to hold elections on ECP's direction.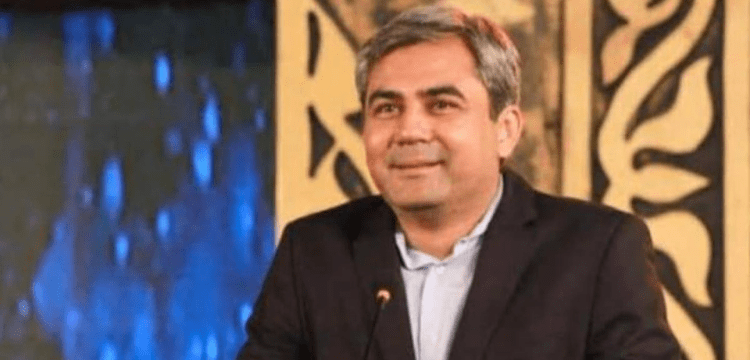 LAHORE: Punjab caretaker Chief Minister Syed Mohsin Naqvi has stated that the interim government is prepared to hold elections in the province in accordance with the Election Commission of Pakistan's directives (ECP). "Whenever the ECP asks us to, we will organise elections. As caretakers, our only responsibility is to hold free and fair elections in Punjab, the temporary chief minister stated on Monday in a press conference in Lahore.
He emphasised that there were several areas that needed to be fixed after taking over as interim chief minister. ut even though we only have a short amount of time, he said, "we'll attempt to make up for it before the end of our brief tenure." In response to a query, Naqvi stated that he was not associated with any political party and had made the decision not to address any criticism levelled at him.
"I have the duty to oversee the province's election process and manage the day-to-day operations of the government for a temporary term. According to the ECP's instructions, all transfers and postings in Punjab are being carried out. Caretaker Chief Minister claimed he had no intention of arresting anyone in response to a different query regarding Interior Minister Rana Sanaullah's threats to detain PTI leaders and workers. He insisted that if someone attempts to establish a condition of law and order, the law will operate impartially and follow its own course. He also said that he did not want to become a "victim of any dispute."
In response to a different query, he stated that he made the decision not to get involved in Pakistan Tahreek-e-(PTI) Insaf's daily public meetings outside former Prime Minister Imran Khan's Zaman Park mansion despite security threats. "I'd like to keep quiet so they can't accuse the interim administration of meddling in their political matters. I don't want to get drawn into any debate," he declared.
The caretaker CM stated that the province interim cabinet will decide how to handle the impending Jail Bharo (court arrests) agitation. Speaking of the Ramazan package, he said preparations were being made to provide the greatest amount of relief to people throughout the holy month. Throughout the holy month, for which a significant subsidy package is prepared, the government will attempt to provide the most advantage to the general public.
In response to a query regarding the tragic lynching incident in Nankana Sahib, Naqvi remarked that while he was powerless to prevent the incident, he would make an effort to ensure that justice was served. He emphasised, "I will try my best to finish the trial during my term. Otherwise, it would be a great regret on my part if I was unable to provide justice for the victim family."
Naqvi added that delays and limitations in the import of raw materials were to blame for the lack of medicines. To alleviate the problem, his interim administration has raised it with the federal government. The interim chief minister also said that the government will allocate Rs575 billion this year for a campaign to purchase wheat, and that it is considering hiring some honourable public workers for this job. "In order to ensure that no public funds are stolen, the government has decided to provide them with some incentives. A very good wheat support price will be revealed in the coming days. The wheat support price is also being examined, he added.