NA speaker accepts resignation of 35 PTI lawmakers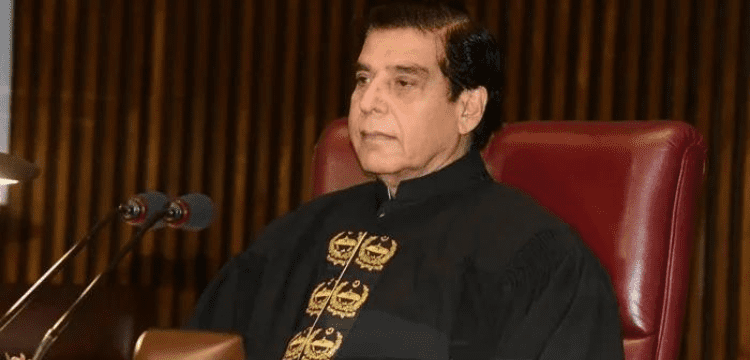 ISLAMABAD: According to news, the National Assembly Speaker Raja Pervaiz Ashraf accepted the resignations of 35 more Pakistan Tehreek-i-Insaf (PTI) MNAs on Friday.
The federal administration made a resolution to accept their resignations upon the announcement of PTI MNAs' return to the National Assembly in an apparent effort to lessen the number of opposition MPs. The PTI MNAs' resignations were accepted by the speaker, who then forwarded them to the ECP for further action.
Many Pakistan Tehreek-e-Insaf (PTI) MNAs, according to Raja Pervaiz Ashraf, Speaker of the National Assembly (NA), have not yet decided whether or not to quit. After accepting the resignations of those MNAs who had given confirmations, I am very happy. Many PTI have contacted me to request that I postpone accepting their resignations while they consider their options.
Prior to the most recent action, the NA speaker had made it necessary for the PTI legislators to independently verify their resignations; nevertheless, the opposition party had been pleading with Raja Pervaiz Ashraf to allow the resignations to be approved jointly.
The resignations of 11 PTI MNAs were accepted by NA Speaker Raja Pervaiz Ashraf in July of last year.
Imran Khan made a suggestion that his party was in contact with "many Pakistan Muslim League-Nawaz (PML-N) MPs," suggesting that they will return to the National Assembly to form up a caretaker government. Imran stated: "If we don't return to the National Assembly, the government would form the caretaker setup in collaboration with the opposition leader Raja Riaz. We will test them (PML-N MNAs) first, then we will add them to party folds."
The PTI chairman added that his party had chosen to test Prime Minister Shehbaz Sharif through "various plans," such as a vote of confidence in the legislature.
قومی اسمبلی اسپیکر راجہ پرویز اشرف نے قواعد و ضوابط کے مطابق پی ٹی آئی کے مزید 35 ارکان اسمبلی کے استعفے منظور کر لئے_ pic.twitter.com/QokSWmn9hk

— National Assembly of 🇵🇰 (@NAofPakistan) January 20, 2023