Murad asserts that Karachiites cannot be abandoned to the whims of street criminals.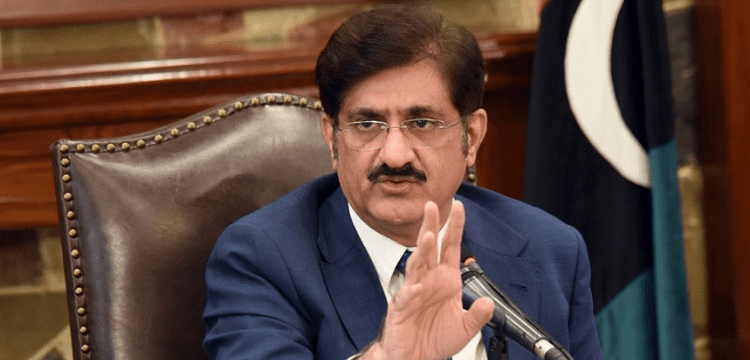 : On Friday, Sindh Chief Minister Syed Murad Ali Shah issued a directive to the inspector general of police ordering him to deploy members of the Special Security Unit (SSU) and Sindh Reserve Police (SRP) to assist district police in their fight against street crime. This comes amid an alarming rise in incidents of mugging, mobile phone snatching, and robberies.
He added that the people of Karachi had already witnessed the worst law and order, mayhem at the hands of terrorists as well as other criminals, and that he wanted the city police to make it their mission to eradicate street crime.
"With the help of the people, the government restored law and order after many sacrifices were made by the police and other law enforcement agencies in the line of duty. If the responsible SSP and SHO fail to reduce crime in their district and police station, he instructed the IGP to swiftly fire them or transfer them.
Additionally, Mr. Shah gave the IGP instructions to deploy the police, SRP, and SSU at all hotspots, increase police patrols for vigilance, and continue to update him on their images, locations, and deployment plans. The chief minister also gave the police head the order to keep him updated on the measures taken against criminals, including the number of their arrests, as he was alarmed by an alarming rise in the threat of street crime.
The chief minister also gave the IGP orders to step up the crackdown on drug dealers who have either been released on bail or are still at large as well as repeat and chronic street criminals.