Maryam Nawaz departs from Abu Dhabi for Pakistan.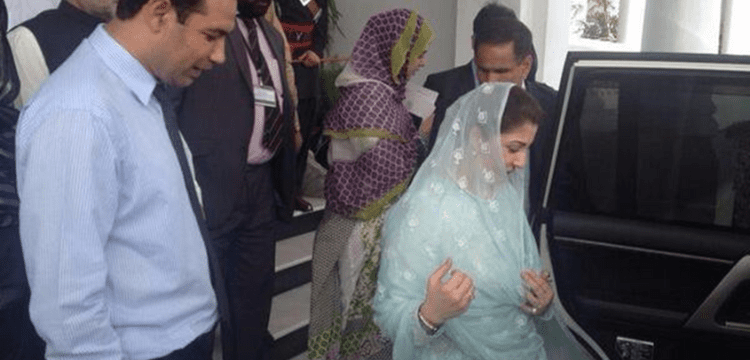 Pakistan Muslim League – Nawaz (PML-N) Senior Vice President Maryam Nawaz has left for Pakistan from Abu Dhabi, said party sources on Saturday.
According to the sources, Maryam will land at Lahore's Allama Iqbal International Airport at around 3 pm on Saturday.
Party workers have also started arriving at the airport to welcome the senior vice president. Moreover, banners and posters have been displayed on the way from the airport to Jati Umrah to welcome Maryam.
She is also expected to address party workers gathered at the reception camp outside the Lahore Airport.
Party sources claimed that the PML-N leadership forbade Maryam from being transported to Jati Umrah via a rally.
Her three-month absence is coming to an end when she returns to Pakistan. After receiving her passport from the court—which had been turned up there for three years—Maryam flew to London on October 6 to be with her father, Nawaz Sharif, and to undergo surgery.
She was appointed senior vice president on January 3 and given the power to lead all party organising efforts.
On January 4, Maryam and her father, Nawaz Sharif, departed from London for Geneva. On January 6, she had throat surgery. It was anticipated that Nawaz Sharif will once again control the party after her entry.