Maryam Nawaz asks to expand social media team to counter PTI.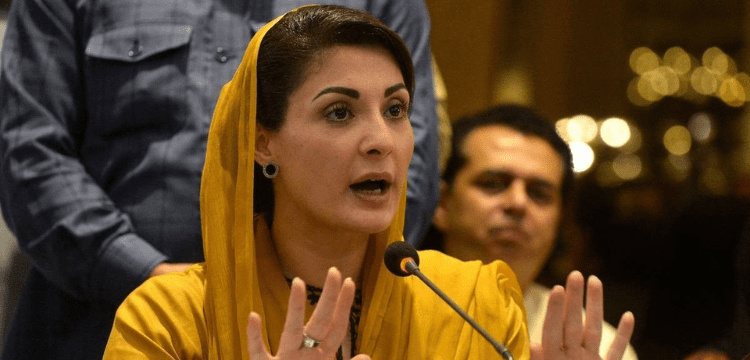 LAHORE: According to the news, Pakistan Muslim League Nawaz (PML-N) Senior Vice-President Maryam Nawaz has urged party officials to grow the social media team in order to propagate the party's narrative among the populace.
After arriving in Pakistan on Saturday, Maryam, who was named the party's main organiser earlier this month, has begun discussions with the PML-N leaders. She is anticipated to take a prominent part in the Punjab and Khyber Pakhtunkhwa assembly elections.
On Monday, the PML-N leader presided over meetings of several party wings and gave instructions for her social media staff to actively contribute to the stabilisation of the nation. At the party's central secretariat in Model Town, Maryam spoke with the social media team, party's women's wing, and youth affairs representatives. Additionally, she spoke with party officials Ali Zahid, Talal Chaudhry, Sadia Taimur, and Uzma Kardar, a former Pakistan Tehreek-e-Insaf (PTI) MPA.
The primary organiser of the party urged the leaders that it was their duty to put in their all to turn Pakistan into a developed, modern, and welfare state. "Our predecessors, under the leadership of Nawaz Sharif, created new standards of development in Pakistan," she said, adding that the youth and women should get ready to play their roles today in order to fulfil the obligation.
Maryam argued that the PML-N was the only party with a love for serving the country, and she gave the party's social media activists advice on how to use all available channels to reach a wider audience. "Women have always played a vital role in the victory of Pakistan Muslim League-Nawaz and they will continue to play their role," she added, adding suggestions for how to strengthen the women's wing.
Maryam praised the youth wing's performance and advised making it more vibrant, claiming that it is the foundation of the party. The youth will have more representation in the future, she continued, "and today, many delegates in the assembly are playing a role in the centre and in provinces.