LHC asks Govt to make public Toshakhana records from 1990 to 2001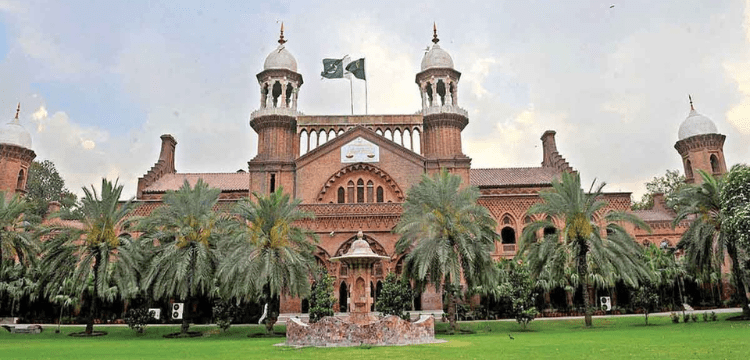 LAHORE: The Lahore High Court (LHC) ordered the incumbent government on Wednesday to make public the record of Toshakhana gifts received by officeholders between 1990 and 2001.
The order comes after the federal government made public Toshakhana's 466-page record from 2002 to 2023 by uploading it to the Cabinet Division's official website in response to high court directives in another case.
The order was issued by Justice Asim Hafeez during a hearing on a petition filed by Munir Ahmad through Advocate Azhar Siddique, who asked the government to make the details of Toshakhana gifts public.
During the hearing, the judge stated that gifts received by Pakistan from friendly countries should be made public as well, and that "nothing" should be kept secret.
The government's attorney general, Additional Attorney General (AAG) Mirza Nassar, opposed the edict, but the court insisted that all details be made public.
The AAG informed the court that the government intended to appeal the court order, and Justice Hafeez assured Nassar of his right to do so.
The judge went on to say that no one could keep any gifts unless they made the required payment. In addition, Justice Hafeez urged "complete transparency," emphasising that nothing should be hidden.
Petition
In his petition, Advocate Siddique requested that the high court order the cabinet to disclose all information and specifications pertaining to all gifts received by former Prime Minister Imran Khan during his tenure.
Read More: Imran khan reaches Lahore High Court seeks protective bail.
Following this order, the petitioner requested information on all gifts purchased, withdrawn, or taken away by Pakistan's prime ministers and presidents from 1947 to the present. Furthermore, the petitioner legitimately sought information on the market value of the gift (which was prevalent at the time), the assessed value of the gift, and the amount paid by the recipients (presidents and prime ministers) of the gifts from 1947 to the present.
The petitioner believed that by conducting this exercise, citizens would have complete access to Toshakhana's entire record, which would aid in the process of fairness, accountability, and transparency.
It is well established that Article 19 (A) of the Pakistani Constitution empowered citizens by making access to information a justifiable right of the people rather than a whim bestowed by the state.
Thus, Article 19(A) of the Constitution empowered every citizen to become independent power centres that had previously controlled information on matters of public importance.
All information that may be of public interest must be made available to the public.
"It is imperative for the sake of justice and principle of fairness that information and detail of all the gifts that have been received by former presidents and prime ministers is unveiled as this is a matter of great public importance.