Legend Nusrat Fateh Ali Khan featured on Rolling Stone's list of 200 Best Singers of All Time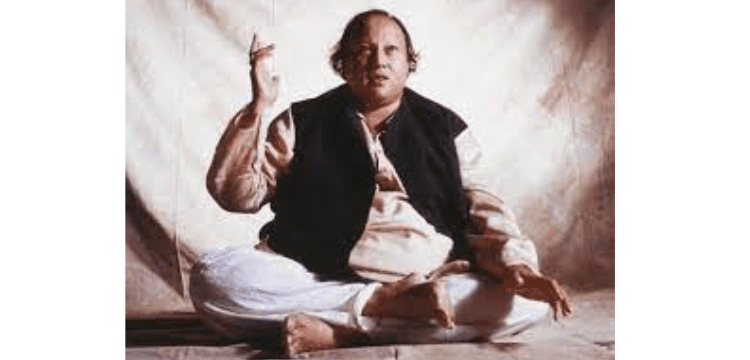 Nusrat Fateh Ali Khan has been named one of the 200 Best Singers of All Time by the American magazine Rolling Stone. He is ranked 91st on the list, which also includes Jungkook of K-pop boy band BTS, South Korean singer-songwriter IU, late Indian singer Lata Mangeshkar, and Canadian singer The Weeknd.
The list was made public on Sunday. "I was watching archival performances of the late Pakistani vocal master Nusrat Fateh Ali Khan — an icon in the realm of Qawwali, a type of Sufi devotional song, whose family's musical legacy spanned hundreds of years."
The late American singer-songwriter Aretha Franklin topped the list, followed by Whitney Houston and Sam Cook. Billie Holiday, Mariah Carey, Ray Charles, Stevie Wonder, Beyoncé, Otis Redding, and Al Green were also among the Top 10 artists.
"The crystalline, eternally girlish voice of 'the Melody Queen' is a cornerstone of Indian pop music, with a global influence spread via Bollywood films, whose golden era she defined," the magazine wrote of Mangeshkar, whose music is widely listened to in Pakistan. According to some estimates, Lata was the empress of playback singers, the vocal magicians who perform songs for actors to lip-synch in lavish movie musicals, recording over 7,000 such songs." She was ranked 84th on the list.
Among those on the list were Bruce Springsteen, Elton John, Bob Marley, Usher, Chuck Berry, Stevie Nicks, Taylor Swift, Bono, Michael Jackson, Amy Winehouse, Joo Gilberto, Billie Eilish, Rosalia, and Burna Boy.