Khawaja Asif reveals that establishment also tried to cut a deal with PML-N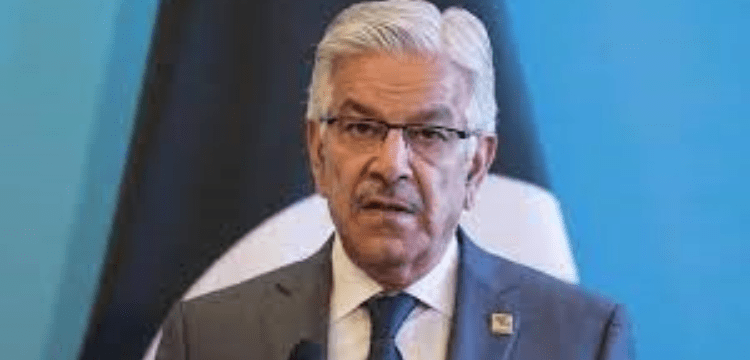 Defense Minister Khawaja Asif alleged that the establishment had attempted to reach an agreement with the PML-N before the 2018 elections on "certain topics," but Nawaz Sharif refused and Imran Khan was therefore installed as prime minister.
The "Imran model" was housed in a lab. Prior to the 2018 election, they (the establishment) did their hardest to reach an agreement with the PML-N government regarding a number of issues, but Nawaz Sharif refused. If Nawaz had replied in the affirmative, there wouldn't have been a Panama case or judgements against him (Nawaz)," Mr. Asif stated on Monday while addressing a conference in this city.
The minister also hinted subtly at Shehbaz Sharif's potential appointment as prime minister.
"Shehbaz Sharif refused the establishment's offer but remained with his older brother and his party. There was a chance that this (Imran) model would not have been tested in 2018 if he (Shehbaz) hadn't compromised. But perhaps if we had accepted the offer, the honour we received today might not have been there," he continued.
Until his expulsion by the Supreme Court in 2017 in the Panama Papers case, former interior minister Chaudhry Nisar, who was close to Nawaz Sharif, had "categorically urged" him not to start disputes with the influential military establishment over certain issues.
He claimed that Imran Khan, not Bajwa, was the one who ordered the arrest of the whole PML-N leadership.
The minister claimed that the establishment would have already tasted the results of its trial with the Imran model. "Those who put this man (Imran) in charge now recognise their error. He (Imran) is insulting his supporters. He stated that Imran Khan was not sincere with anyone, including his country, family, or fans, and that they (the establishment) too would have realised their worth.
In spite of everything, the minister made it plain that the federal coalition will not participate in early voting.
"I was in favour of calling fresh elections soon after the ouster of Imran Khan through a vote of no-confidence. But since we have lost our political capital during the last eight months, therefore, there is no question of going into snap elections. We will try to regain our political capital and the elections will be held on time. We will not be blackmailed on this matter let me make it clear," he declared.
The minister blamed the elite including politicians, establishment, judiciary, bureaucracy and media were responsible for the current situation of the country. "All of them will have to sit together to find a solution to the problems the country is facing today," he suggested.