Karachiites welcomed 2023 with celebratory gunfire, few hurt.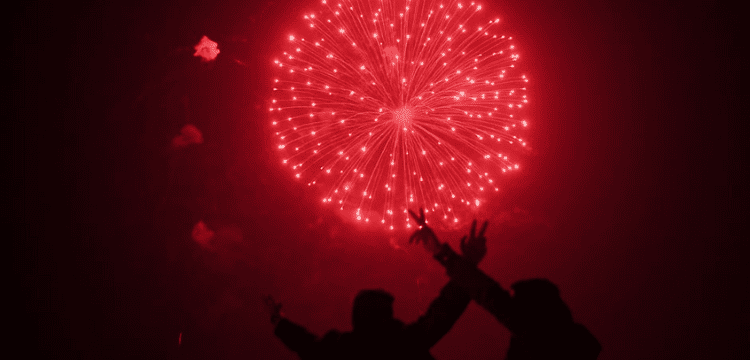 Several people, including a child and a woman, were injured as jubilant citizens celebrated the arrival of the new year in different parts of Karachi, despite a ban on the display of firearms.
On Saturday night, as the clock struck 12 a.m. to signal the arrival of the year 2023, the port city echoed with the sounds of heavy gunfire. At least 22 people were injured by stray bullets.
The injured were taken to hospitals from Saddar, Garden, Osmanabad Panjwani Plaza, Lighthouse, Raja Mansion, Hussainabad, Board Office in Nazaimabad (where a minor child was injured), Nazimabad Bridge, Liaquatabad No. 4, Five Star Chowrangi, Kharadar, Kashmir Colony, Dhoraji Chowrangi, Expo Centre (where a woman was injured), Al-Asif Square, A minor boy was injured in aerial fire near the Board office in North Nazimabad.
A 20-year-old Shahmir, son of Khursheed Alam, was injured in firing at KDA Chowrangi in North Nazimabad. In Hussainabad, a 22-year-old man named Naveed son of Sher Hussain was injured. Bedal, 36, son of Shah, was injured in Nazimabad's Naya Golimar area, while Adeel, 35, son of Nisar, was injured by a bullet in Liaquatabad No. 4.
According to hospital sources, eight injured were taken to the Civil Hospital, four were taken to Jinnah Hospital, and ten injured citizens, including women and children, were admitted to Abbasi Shaheed Hospital for treatment. 22 people have been injured, according to rescue sources.
Meanwhile, three people have been arrested and charged with attempted murder in connection with the aerial firing in Korangi. More than ten criminals were apprehended in the city by law enforcement.
Karachiites took to the streets and roads to welcome the new year. People in a festive mood flocked to the Five Star Chowrangi. Meanwhile, Sindh Governor Kamran Tessori arrived at Numaish Chowrangi, where a large crowd had gathered to watch fireworks.
People also flocked to Clifton Seaview and Do Darya to watch massive New Year's Eve fireworks displays. To welcome the New Year, various clubs, hotels, and organisations organised massive firework displays. Other parts of the city, including Bahria Town and Bagh Ibn Qasim, were also lit on fire.