K-P government removes Imran's protection from his Lahore home.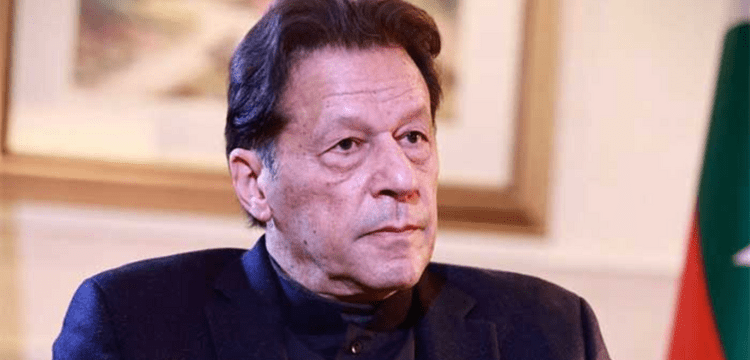 If anything happens to the PTI head, according to Faraz, there are "severe threats to Imran's life, responsibility on Sana, and his minions."
LAHORE: The caretaker government of Khyber-Pakhtunkhwa (K-P) on Friday recalled the K-P security personnel of Pakistan Tehreek-e-Insaf (PTI) Chairman Imran Khan.
After the Wazirabad attack on the former prime minister, 50 police personnel from K-P were deployed for the security of the PTI chief in Punjab.
As per reports, following the appointment of the caretaker Punjab chief minister on January 22, the provincial government had sent a letter to the K-P government on January 24 to withdraw the security.
In an interview with the media, PTI leader Shibli Faraz corroborated the reports and claimed to have received a letter from the Punjab government rescinding Imran Khan's protection.
As the police had previously written a letter informing him of threats against his life, Faraz continued by saying that the former premier's security is "his right" and that if "anything happens to Imran, Interior Minister Rana Sanaullah and his government will be liable."
The ousted PM had sustained multiple injuries in a gun attack in Wazirabad on November 3, 2022, while leading his 'Haqeeqi Azadi' march towards Islamabad.
One person died in the shooting, while several members of the PTI chairman's close circle, including Faisal Javaid, Imran Ismail, Ahmad Chattha and Imran Yousaf were also injured.
In view of the security concerns of Imran Khan, a security wall was constructed outside his residence in Lahore and security was enhanced outside the PTI chief's residence in Zaman Park after a security alert was issued by the Special Branch.
In order to assure safety, checkpoints were also put in place at Zaman Park's entrance and exit points, and more security cameras were also placed.
Additionally, a specific desk was set up to keep track of those who came to Imran's house. Authorities also stationed female police officers to conduct entry-point inspections.
A special team of Elite Police Commandoes from K-P reportedly took over control of the innermost security perimeter at Imran's property in addition to the deployment of large contingents of Punjab Police.