Jahangir Tareen and son receive clean chit in a money laundering case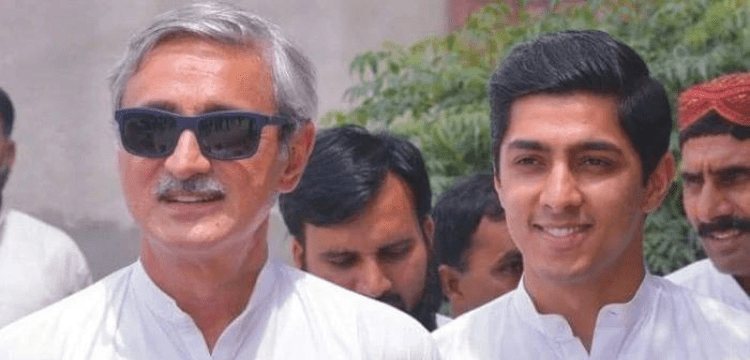 LAHORE – Jahangir Tareen, a well-known businessman and former member of Pakistan Tehreek e Insaf, receives a clean check in a money laundering case.
According to reports in the local media, Tareen, a close friend of ousted prime minister Imran Khan, and his son Ali Tareen have had their money laundering case against them dismissed by federal investigators.
The Ministry of Interior has been contacted in this regard, and after the top investigation agency was unable to establish money laundering against the two, its officials prepared an action plan.
According to sources, the magistrate would be contacted for the dismissal of the cases filed and charged during Imran Khan's administration after receiving an update from the FIA and the Ministry of Interior.
The former PTI leader and his son were arrested in March 2021 on charges of fraud and money laundering in accordance with sections 406, 420, 109, and other parts of the Anti Money Laundering Act.
When Imran Khan, the chairman of the PTI, later revealed that Tareen was asking for "illegal perks from him," Tareen retaliated by attacking the investigators and some of his former party members who had "plotted the cases against him."