Islamabad's I-10 suicide bomber was trained in Afghanistan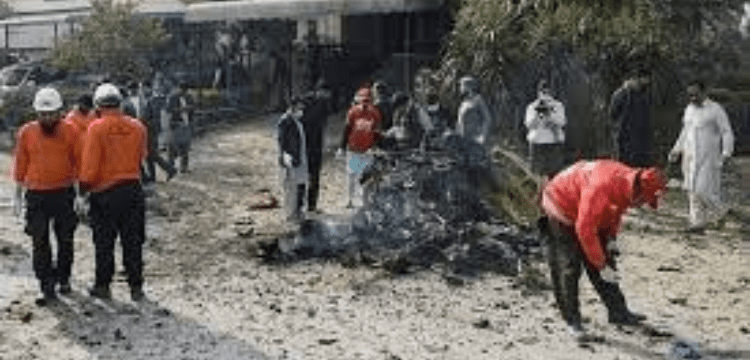 The suicide bomber who blew himself up in the capital last month received training in Afghanistan before carrying out the attack.
Sources close to the investigation of the bomb blast in the capital's sector I-10/4 on Dec 23 said that the bomber received his militancy training in Afghanistan in 2022. He returned from Afghanistan in late 2022 and settled in Parachinar, Kurram Agency, they said.
They added that before arriving in the capital on December 23, the suicide bomber travelled to various locations, including Hangu, where he stayed with a facilitator who brought him to the capital in the morning at Pirwadhai Bus Terminal.
According to the sources, the facilitator watched the bomber board a taxi and then left the scene. According to the sources, the investigation revealed that he was wearing a bag pack while carrying the explosives, but it is unclear whether the bag was given to him or if he travelled with it.
After arriving at the terminal, the suicide bomber used a mobile phone to communicate with someone (possibly another facilitator). This other person's whereabouts were tracked down near the Pirwadhai Bus Terminal, where he had been for several days.
The explosive used in the suicide blast was Trinitrotoluene (TNT), weighing 12kgs to 14kgs, according to sources, who added that C4 (Composition 4, including RDX) was previously used by local militants and terrorists to carry out similar attacks. The suicide bomber detonated the explosive by removing a pin attached to it, according to investigators, who discovered the pin at the scene.
The bomber was 22 years old, a native of Khyber District, and had attended a seminary, they said. They said the suicide bomber's target had yet to be identified. It should be noted that a police official and a taxi driver hired by the suicide bomber to transport him to an unknown location were killed, while four police officers were injured in the bomb blast.