Islamabad police arrests Sheikh Rashid in a late-night raid.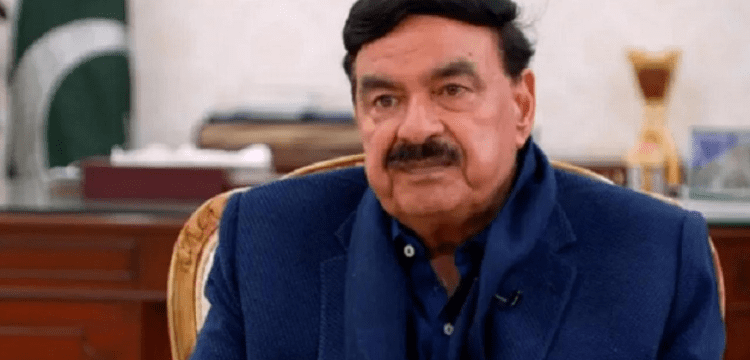 Sheikh Rashid Ahmed, the leader of the Awami Muslim League (AML) and a PTI ally, was arrested by Islamabad police in the early hours of Thursday.
Ahmed was taken into custody in connection with remarks he allegedly made against former president Asif Ali Zardari, accusing him of hatching a "murder plot to eliminate PTI chief Imran Khan".
According to his nephew, Sheikh Rashid Shafique, the AML chief was arrested from his home in a private housing society in Islamabad.
The senior politician was arrested on the basis of a police complaint filed on January 27 by Raja Inayat-ur-Rehman, a vice president of the PPP Rawalpindi Division, who claimed that the AML chief, in a television interview on January 27, alleged that PPP co-chairman Asif Zardari enlisted the help of terrorists to assassinate Imran Khan.
In a television address on January 27, PTI chief Imran Khan claimed that Zardari was behind a new assassination plot — a "plan C" — and that a terror group had been hired for the purpose. He provided no evidence to back up his claim.
The first information report (FIR) was filed at Islamabad's Aabpara Police Station under Pakistan Penal Code sections 120-B (criminal conspiracy), 153A (promoting enmity between different groups, etc.), and 505 (statements conducive to public mischief).
According to reports, Ahmed claimed that 300 to 400 policemen barged into his house, thrashed staffers, and forcibly removed him.
He claimed that some [personnel] used ladders to gain access to his home. He went on to say that despite receiving relief from the Islamabad High Court, he had been arrested.